The China Capital Market Development Forum & the award ceremony of the Second New Fortune ·Best Listed Company hosted by leading media outlet New Fortune was held in Xiamen. Ms. Li Nannan, Director, Vice President and Secretary of the Group attended the meeting.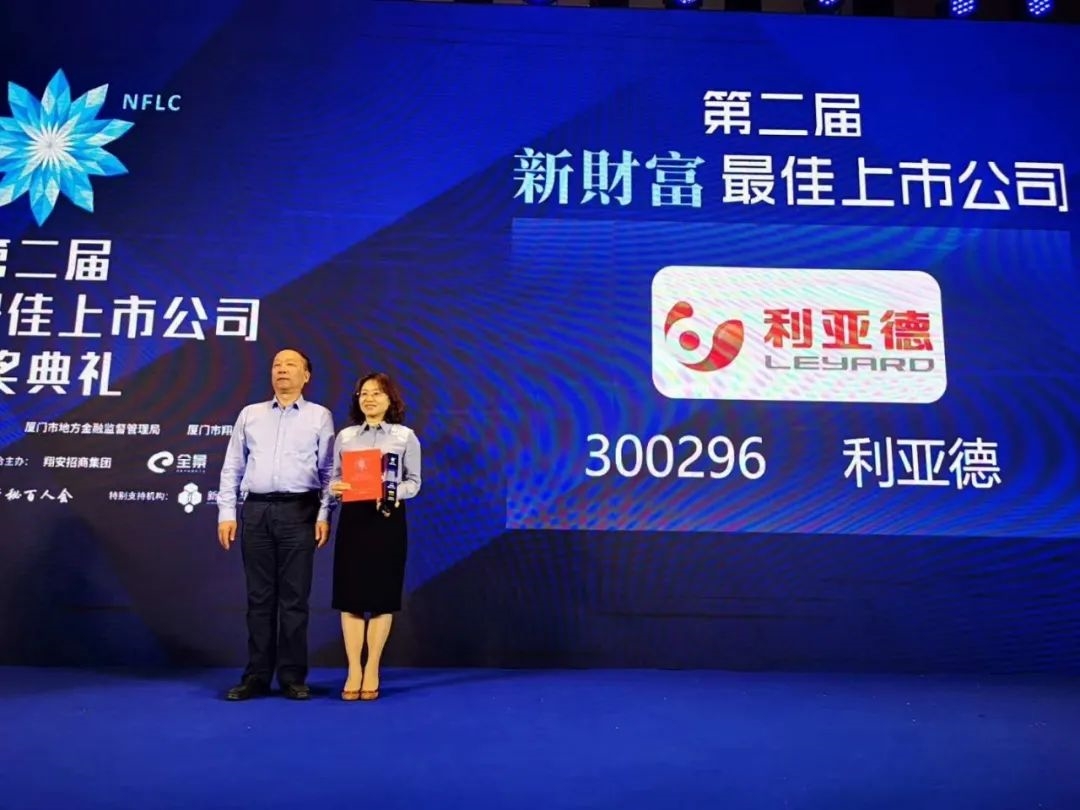 The Information Transparency Index of China's Listed Companies released at the meeting was taken as a key measure for selecting the top 50 listed companies in China. Leyard was selected from over 4,000 listed companies as one of the Top 50 Listed Companies together with Ping An Insurance, BYD, Hikvision. This is the second time Leyad won the award following its winning at the first forum in 2019.
Ms. Li accepted the award on behalf of Leyard. The Information Transparency Index of China's Listed Companies is jointly published by the New Fortune, and Guanghua-Rotman Centre for Information and Capital Market Research of Peking University. The comprehensive evaluation of information quality and reputation of China's listed companies conducted using the index as a key mesure is highly valued and influential in the capital market.

Good corporate governance provides the foundation for sustainable growth. The fact that we were granted the New Fortune Best Listed Company award again indicates that we are recognized not only by the capital market for our overall business performance and industry contribution, but also by all sectors of society for our strength.

We properly perform CSRs as a listed firm while committing to self-development. The Listed Firm 100 Board Secretaries Meeting & Listed Firm M&A Deal seminar was held from November 5 to 8 at our headquarters. Ms. Li Nannan, VP, Board Secretary, Co-founder of the seminar & Tutor at the Board Secretary Business School shared, as a guest tutor, her expertise about "M&A Deal Compliance Requirements and Guidelines on Information Disclosure" and "Implementation and Adjustment Plan of Valuation Adjustment Program" with the trainees.

As a global leader in audio-visual technology, we keep our technological edge in the LED display field. From the development of NPP LED technology to the launch of Micro LED display to market ahead of others, we promote LED display industrialization whilst taking the lead in technological innovation and upgrading.

We will continue to pursue innovation-driven development, implement the strategy of making China a high tech country, achieve steady performance growth, assume SCRs, and pay back to friends from all walks of life who are interested in and support us.