4530㎡Four foldable lifting sail Led curtain display in sea heart sand which upgraded by Leyard Vteam appeared with shocking, and add another bright city business card for Guangzhou.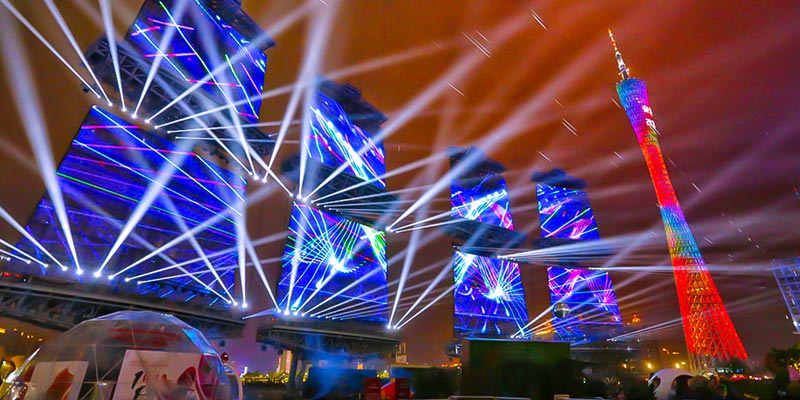 Shocking Appearing | Leyard Vteam 4350㎡Led Curtain Display
Sea heart sand island is located in the center of the Pearl River, also the core of Guangzhou. Overlooking like a tall mast sailing ship, it symbolizes the sailing of Guangzhou and China to the world. The four masts in the central area of Sea Heart Sand carry the Guangzhou spirit of lone sailing, ride the wind, break the waves; going ahead.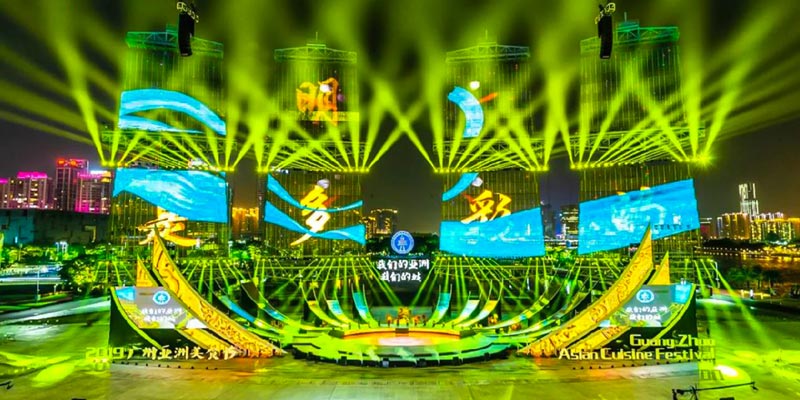 The World's HighestLevel Foldable LED Display
In 2019, Leyard Vteam undertook the transformation and improvement of the Sea Heart Sand Screen, replacing the eight-sided sail screen installed on the mast up to 87 meters from the original 100 * 25mm pitch to Leyard Vteam 31.25 * 31.25mm Small pitch folding LED display.
The total resolution is increased by more than 2.5 times, and 4K high-definition effect can be achieved. While ensuring a high-brightness display effect, high transparency is achieved and maintenance efficiency is greatly improved.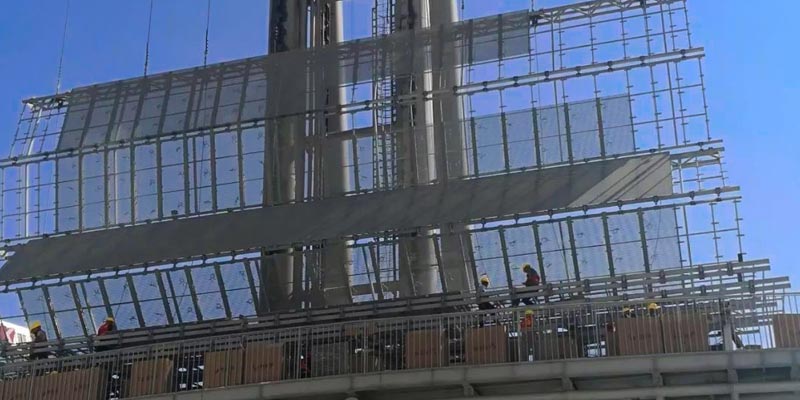 Leyard Vteam Led Curtain Display Installation
Sea Heart Sand Sailing led display is currently the world's highest level of foldable LED display. It is mainly composed of 4 sail masts with Lingnan characteristics and eight-sided led curtain display. Each mast has two "sails", with an area of 492 square meters for the upper sail and 613 square meters for the lower sail.
This sail screen apply with Leyard Vteam Zebra series led curtain display. It is strip design, with the characteristics of hollow, transparent,
not affect ventilation and lighting.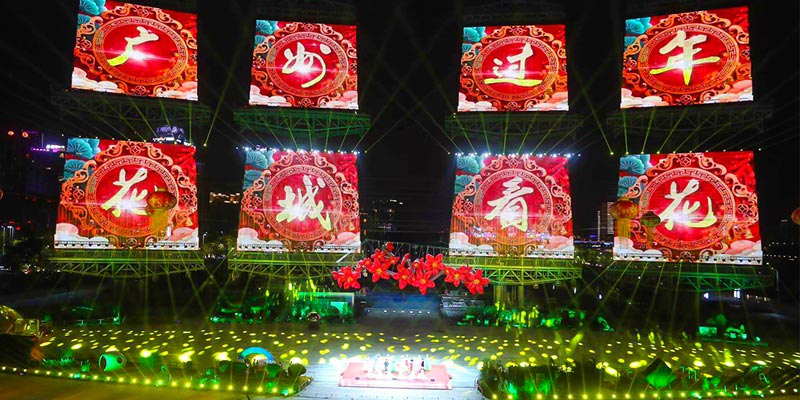 This "Asian Sail" composed of these eight LED displays has become a landmark building in Guangzhou to promote Lingnan culture. The 4,350-square-meter LED sail display can meet the needs of open-air movie theaters, normal large-scale cultural performances, and outdoor large-scale advertising broadcasts, enrich the amateur cultural life of citizens and tourists, and create a music and cultural highland in Guangdong-Hong Kong-Marco Greater Bay Area.