Jun. 29 · The AIOT Science and Technology Innovation Exchange jointly hosted by Zhongguancun Federation of Social Organizations and Beijing Internet of Things Intelligent Technology Application Association is held at Leyard to celebrate the centenary of the Communist Party of China and implement the guiding principles of Secretary General Xi's speech at the academicians conference and the 10th National Congress of the China Association for Science and Technology.
The exchange brought together representatives from nearly 50 excellent companies operating in the fields of 5G, Internet of Things, artificial intelligence, and integrated circuit. Jiang Yi, VP & COO of Leyard and Chairman of Beijing Virtual Point Technology Co., Ltd. shared Leyard's innovations in audio-visual technology with other representatives.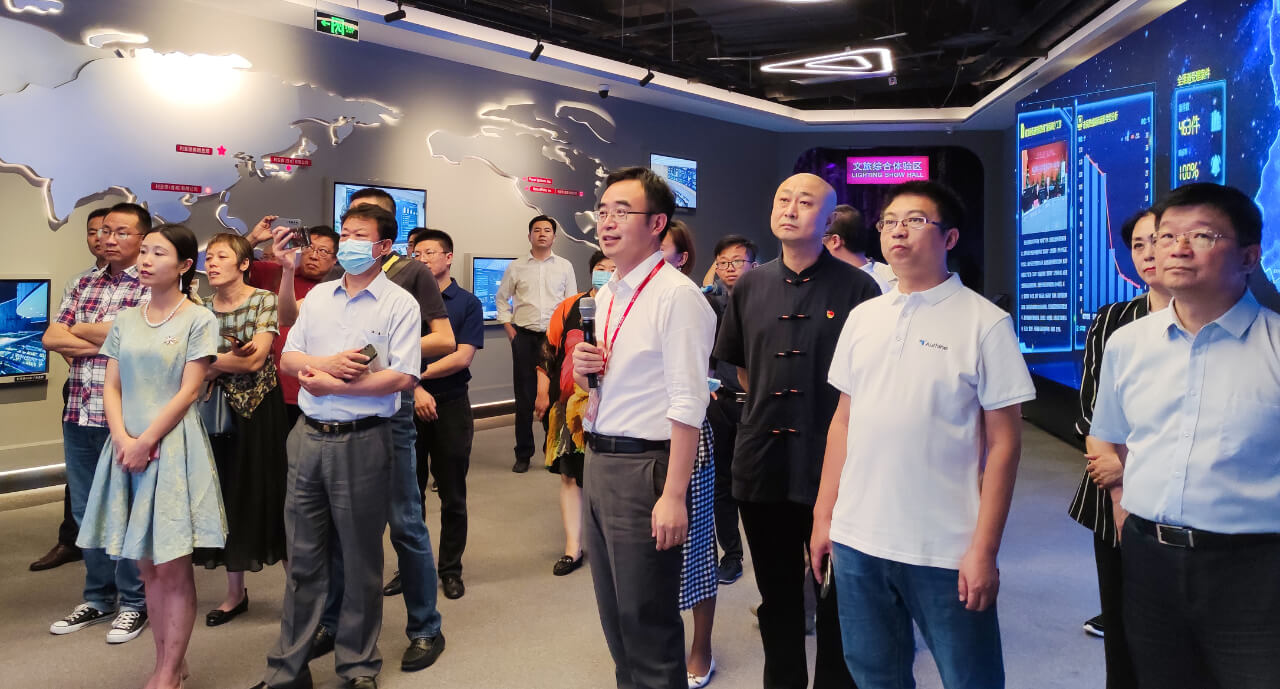 Jiang Yi (fourth on the right) showing participants around Leyard Exhibition Hall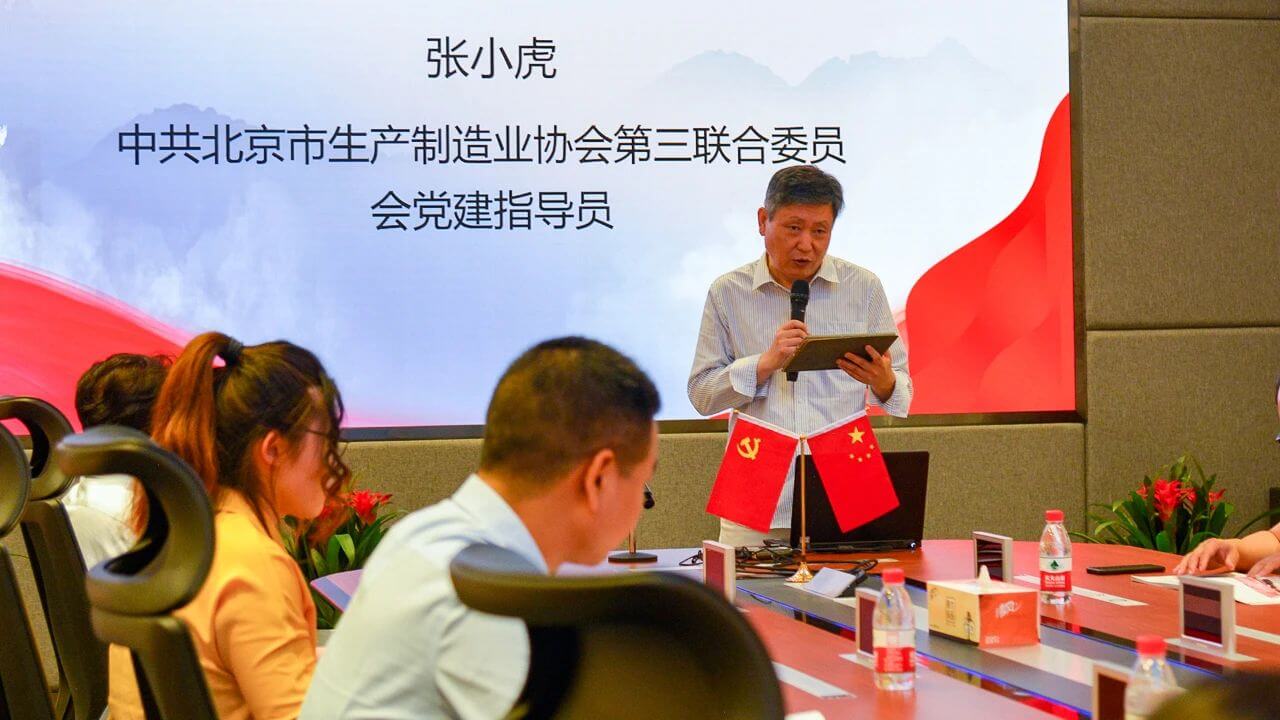 Zhang Xiaohu, Party Building Instructor of the Third Joint Committee of CPC Beijing Manufacturing Industry Association speaking at the meeting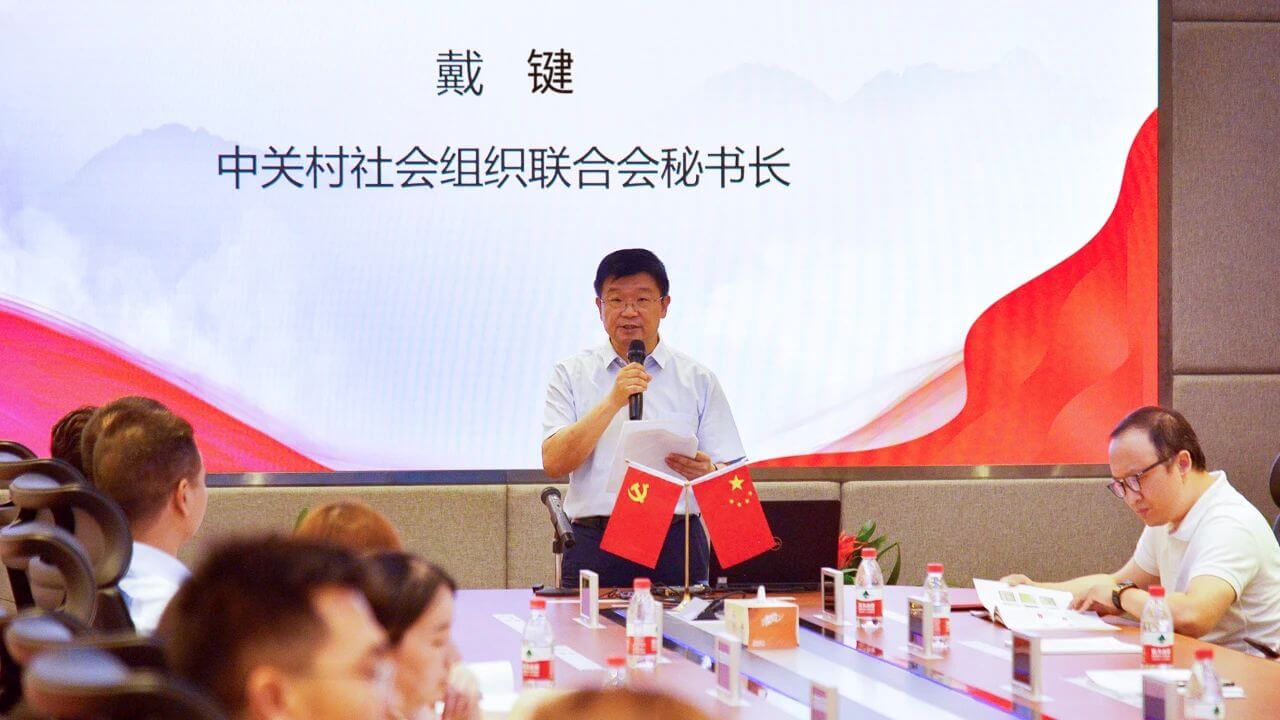 Dai Jian, Secretary General of Zhongguancun Federation of Social Organizations delivering a speech
Small creaks merge to form larger streams and rivers.
Emerging technologies including the next generation of information technology and artificial intelligence represent main technologies of future and the key to becoming a first-mover in a new round of technological revolution. AIOT technology innovation, therefore, is crucial for high-level technological self-reliance.
By sharing the latest scientific and technological achievements, from audio-visual technology to artificial intelligence, from industrial internet of things to new energy vehicles, the participants exchanged views on changes to our community and life brought about by AIOT technology innovations.
Only innovators can advance in, grow in and stay ahead of competition.
VP Jiang introduced the innovation-driven development and innovations at Leyard. As a global audio-visual technology leader, we have been focusing on developing audio-visual technology and display, and resolving key technical issues over 26 years.
VP Jiang making a keynote speech
We have brought Chinese LED display to the world and contributed to sustainable development of global LED display industry through innovations. Specifically, we made a breakthrough in narrow pixel pitch (NPP) LED in 2013, with our LED display now remaining No.1 in global market share for four consecutive years, mass produced Micro LED, and launched Micro LED household TV of full range of sizes ahead of others.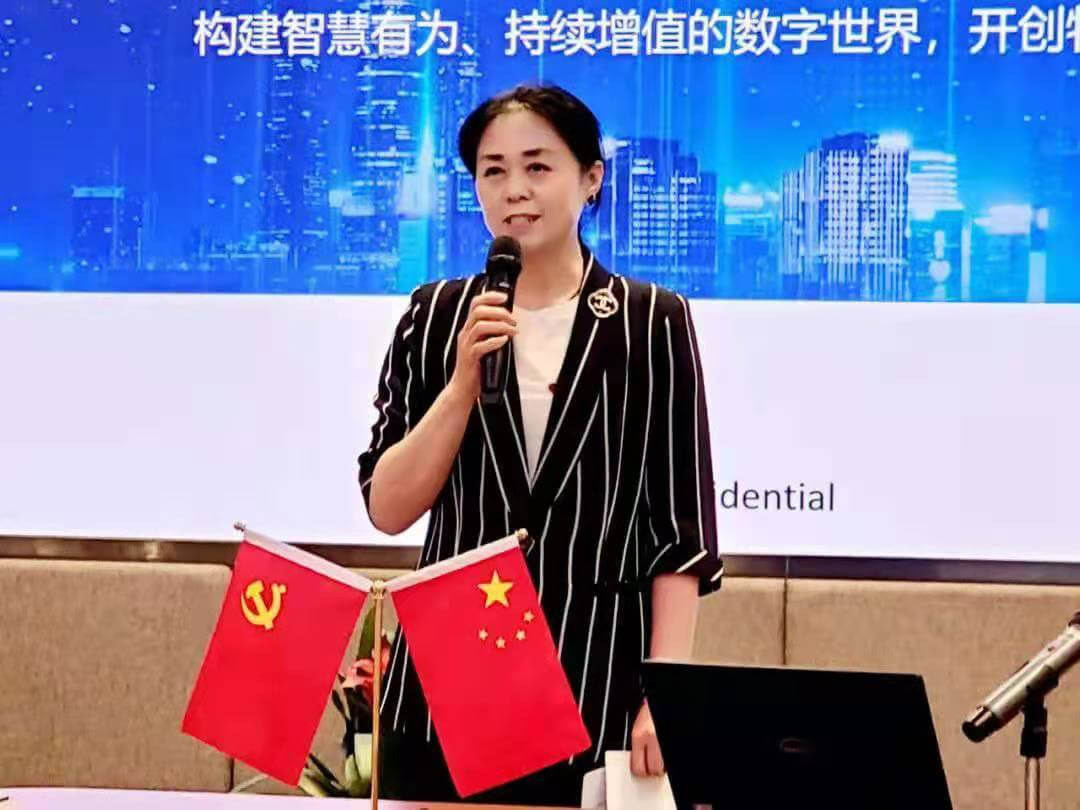 President Li Jia making a conclusion
"The CPC and the government attach great importance to innovation in science and technology and identify innovation as the primary driving force for development. As a tech-oriented society, Beijing Internet of Things Intelligent Technology Application Association will observe the national strategy and well serve science and technology innovation by improving and leveraging the party organization to promote science and technology innovation, putting service for science and technology innovation at the center of industry service, integrating superior innovation resources, identifying needs of member enterprises, and creating service enabling platforms for AIOT segments", Li Jia, President of Beijing Internet of Things Intelligent Technology Application Association concluded.