At 4:30 on November 24th, China used the Long March 5 carrier rocket to successfully launch the Chang'e-5 probe at the Wenchang Space Launch Site. The probe was successfully sent into the scheduled trajectory, starting China's first return journey for sampling of extraterrestrial objects.

The Beijing Aerospace Control Center (BACC) and Wenchang Satellite Launch Center (WSLC) upgraded by Leyard and equipped with Leyard command and display system enabled multi-hall coordinated control and multi-department information connectivity and ensured the successful launch of "Fat Five" carrying the China'e-5.

The Chinese has dreamed about exploring the moon from ancient times. However, this dream can never come true without support from extremely stable visual effects service. As a global audio-visual technology leader, we were honored to participate in the building of LED command and display system for the command brain BACC and the command center WSLC.

Leyard NPP LED display featuring higher brightness, saturation, resolution, wider color gamut, zero-error, rapid transmission, and more reliable operation enabled display of access of mass audio and video signal sources and accurate synchronous display, and strongly supported launch task.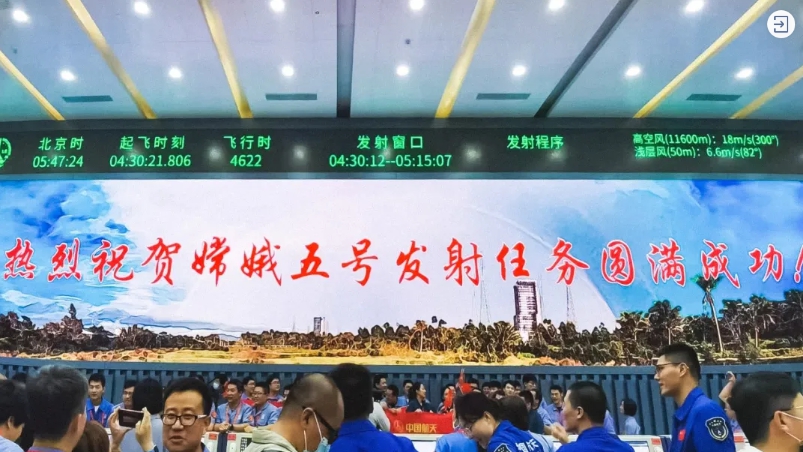 Leyard LED display at the launch hall of Wenchang Space Launch Centre

Upon the successful completion of the task, China will become the third country after the United States and the Soviet Union to have sample returned from the moon. Our display systems that operate properly and have been tested by the "Fat Five" and "Chang'e-5" mission are highly praised by the leadership.

Like stars never stop shining, our journey never ends. The fact that we were honored to be part of the mission demonstrates good quality of our products and services. We will carry forward the spirit of China's space industry and move toward the goal of "enhancing human audio/video experience".