Meetings are becoming more and more important in modern business activities, and the application of LED displays provides new solutions to various problems encountered in the organization of meetings and other links.
Scenario1: Some people leave illegible notes on the whiteboard in the meeting room, and it will be very difficult for others to transcribe or share.
Solution: In this case, the interactive fine pitch LED display can capture and save all the content on the local network, and it can also be shared in real-time via e-mail or USB drive devices.
Scene2: The speaker needs to close all doors and windows so that the presentation on the projection screen can be clearly seen, but the room is quite dim.  
Solution: The touch screen LED smart display adopts the self-luminous principle. Because of its high brightness, it can perform normal presentations in a brightly lit environment, effectively improving the comfort of participants. In addition, the operation of the touch screen is simple, which reduces the use of the remote control and makes the meeting process smoother.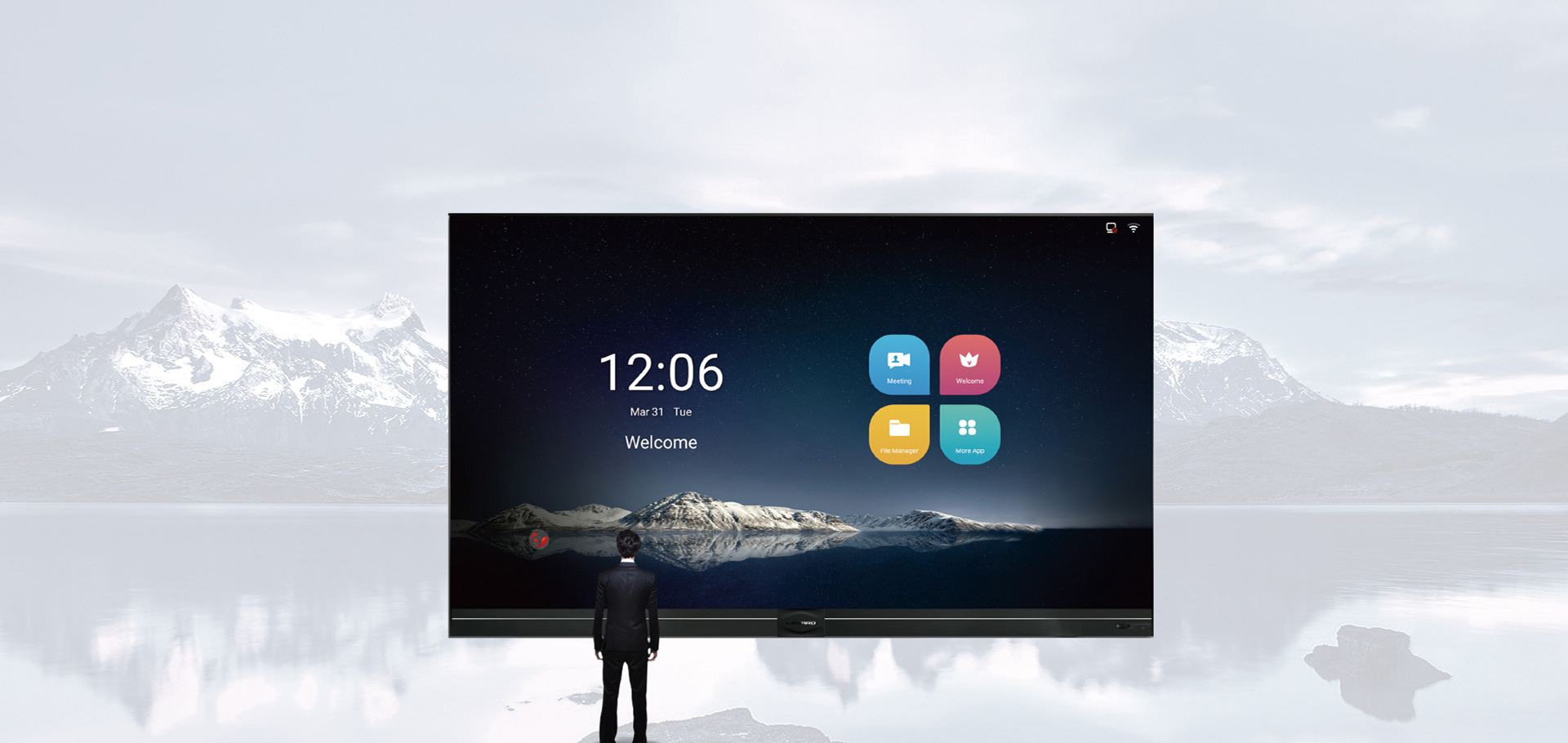 Scenario3: Due to the lack of effective organization and management, several teams often dispute who should use the conference room first, and it is impossible to know when it will be available. 
Solution: A digital screen can be installed at the entrance of the meeting room to indicate in color whether it is available, who is using it, and a clear time of use. The large screen in the central area of the office can be used as a catalog to facilitate employees to make relevant meeting schedules.