Jun. 9 · A group composed of Fan Di'an, Chairman of the Chinese Artists Association & President of the Central Academy of Fine Arts (CAFA), Lv Pinjing, Vice President of the CAFA, Song Xiewei, Dean of the School of Design, Shi Ling, Director of the School Office, and other members visited Leyard. Fan also brought a gift, his handwritten inscription reading "Pursue Innovation-driven Development, Achieve New Success in Display" to Leyard. The group was warmly received by Chairman & President Li Jun and VP Liu Haiyi.
Fan Di'an (left) giving his handwritten inscription reading "Pursue Innovation-driven Development, Achieve New Success in Display" to Li Jun (right)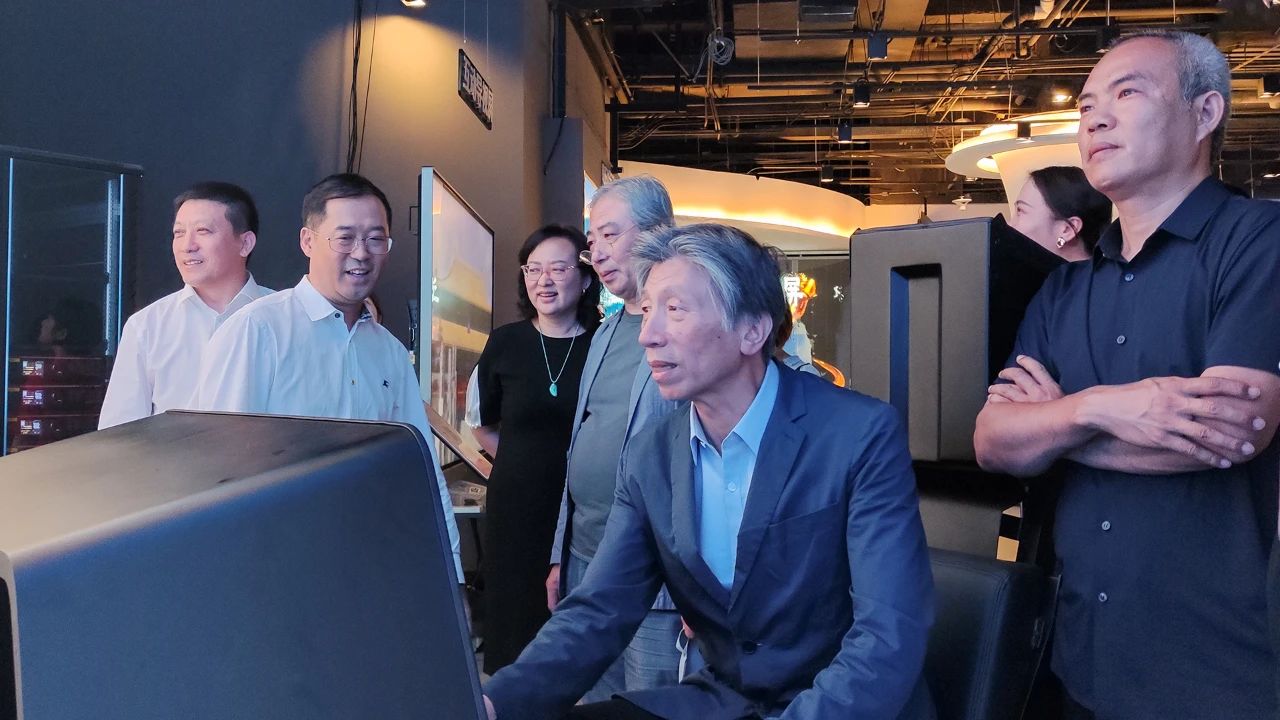 Fan Di'an and other visitors experiencing items at the exhibition hall in the company of Li Jun
The group visited Leyard exhibition center and tried some products there in the company of Li Jun. They were deeply impressed with results achieved by Leyard in the audio-visual field and its industry-leading, up-to-date technologies.
At the meeting, Li outlined Leyard's results in intelligent display, urban light environment, new business forms of cultural tourism, and VR, and highlighted the Group's innovative thinking and practice in "art, technology and market" of cultural tourism.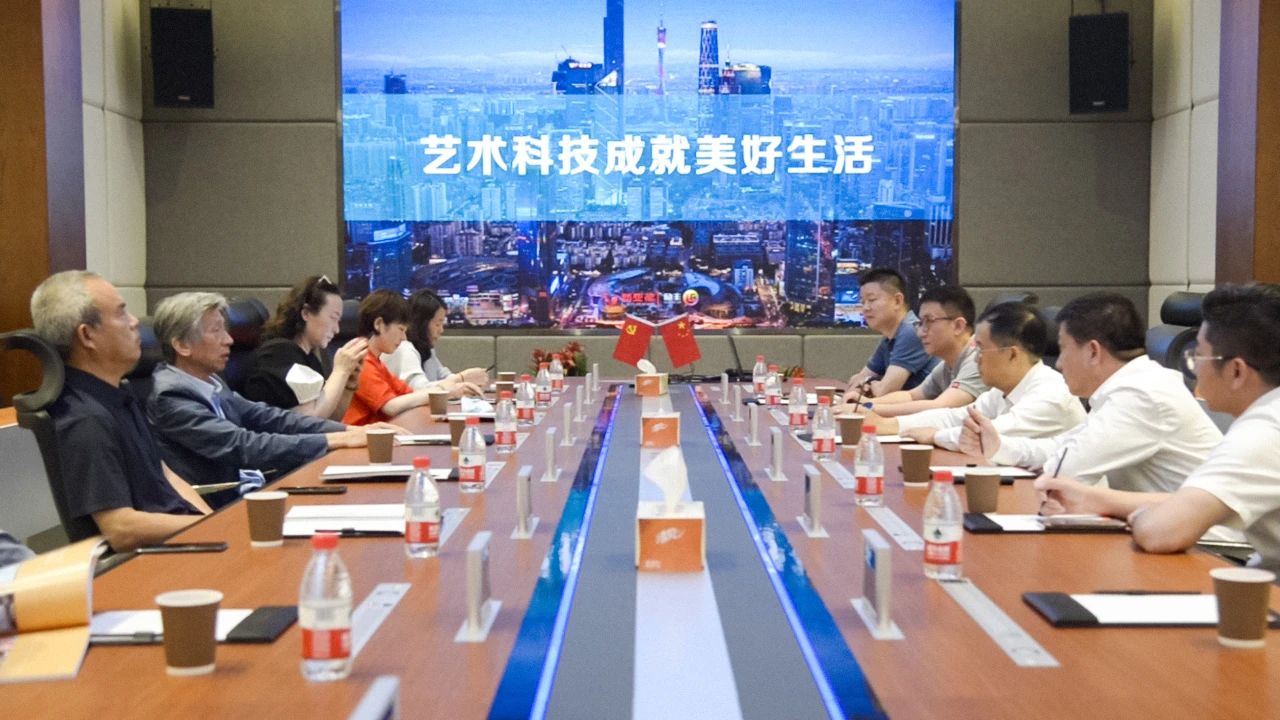 After listening to Li's introduction on Leyard's practice in culture and technology integrated, innovation-driven development, Fan said art should better serve technology. The combination of CAFA's top-notch creative design and Leyard's cutting-edge audio-visual technology will help both sides make the most of respective strengths.
Scientific progress has had more impact than ever before on art development. New technologies including new media, digitalization, AI and VR have particularly provided new media and propositions for art creation, thinking and market. Next, both sides expressed that they will expand cooperation in "art + technology + market", and incorporate more artistic creativity into technological applications with a view to letting digital art shine.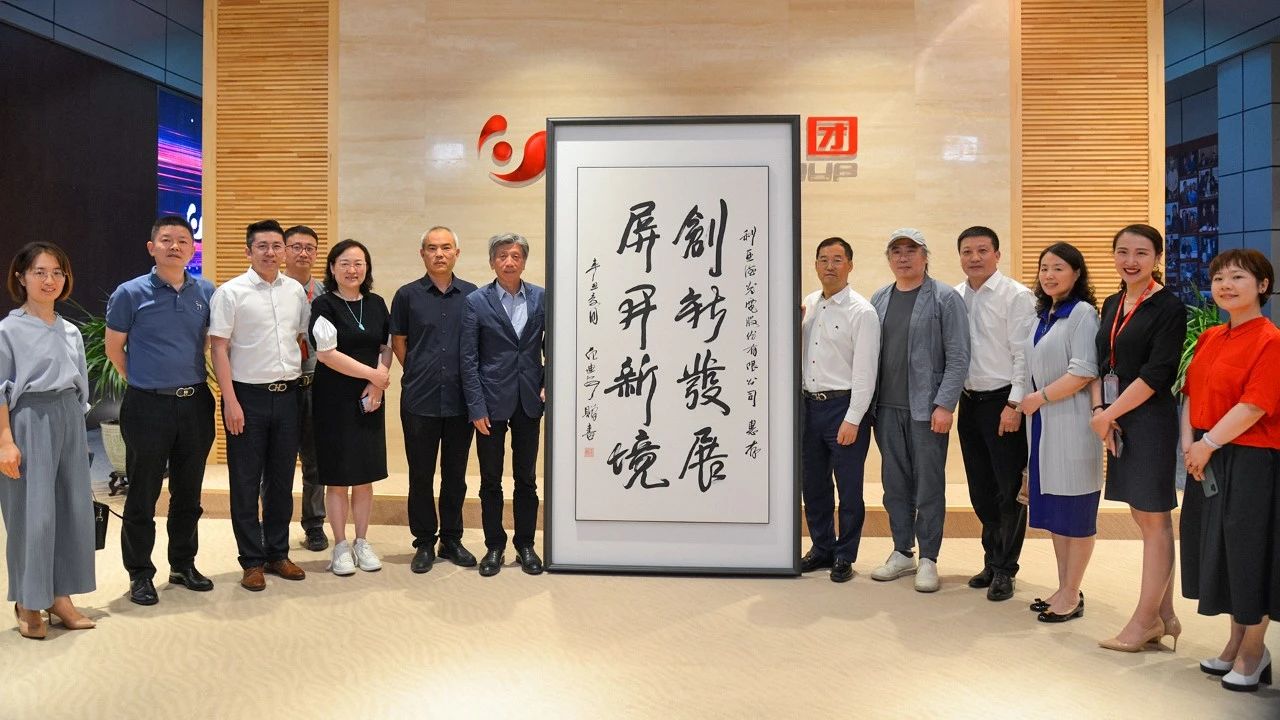 We always believe technology can make our life better and are willing to share technological results with the world. By keeping "interpretation of culture with technology and creating a better life with culture" in mind, we will continue to integrate technologies, products and resources to find new ways that help improve human well-being and create happy cities.