On April 22-23, the 23rd China Expressway Informatization Conference (CEIC-2021) has been grandly held in Suzhou International Expo Center. Leyard brought the latest generation of MicroLED series products-TXF0.9 and TXS0.6 to the stage, attracting wide attention and becoming the center of the exhibition.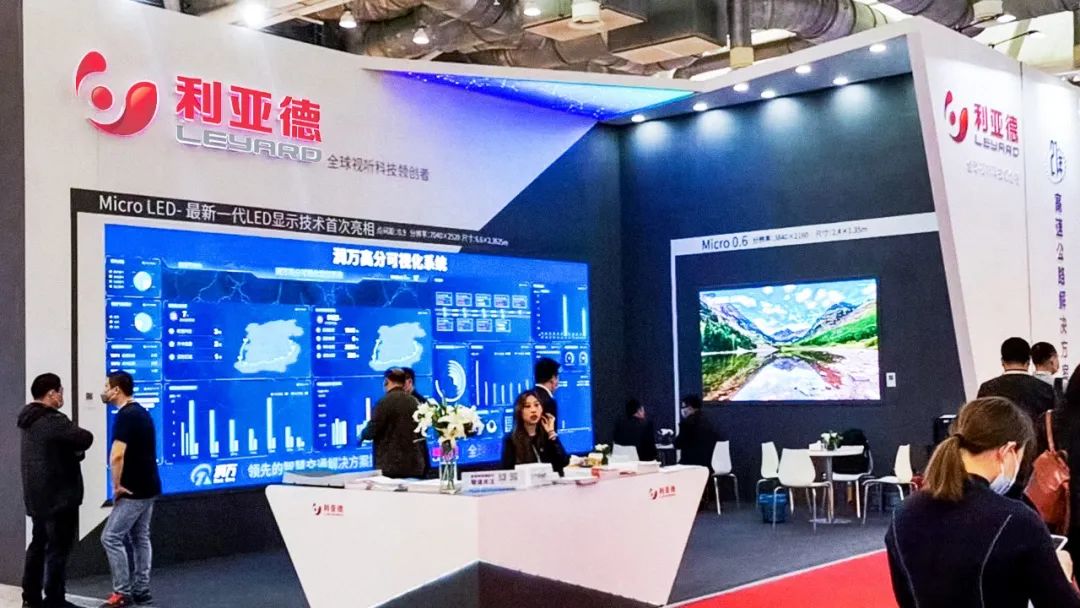 MicroLED next-generation display technology + big data visualization helps digitalization of smart transportation and intelligent transformation

Leyard is the first LED ultra-high-definition display company in China that has obtained the authoritative 8K certification issued by the China Electronics Standardization Institute (CESI). Its TX series of micro-pitch MicroLED displays are ideal for 4K and 8K.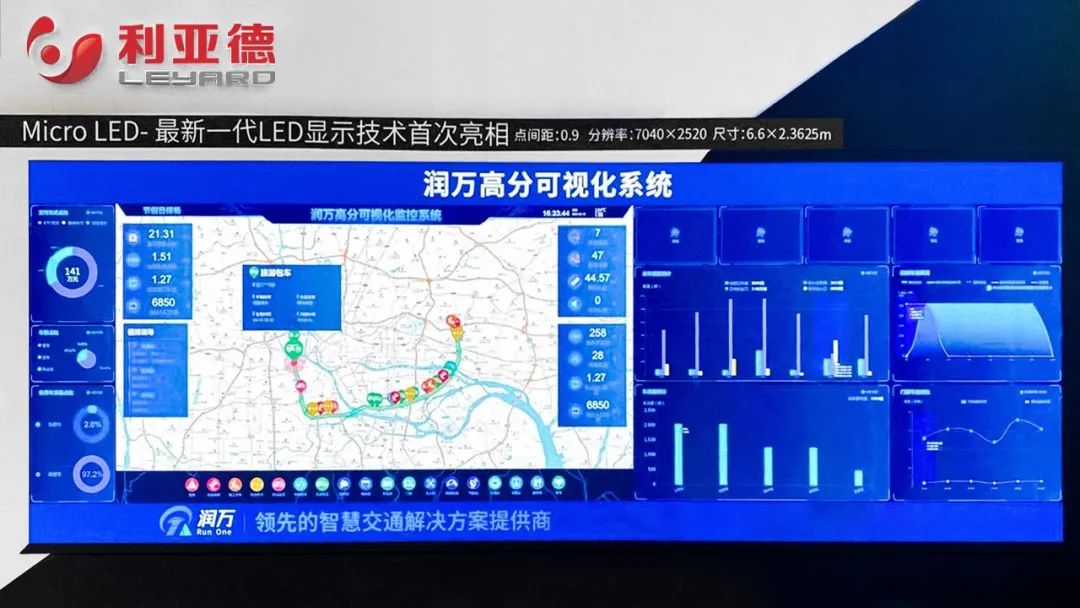 TXF0.9 MicroLED display product + big data visualization platform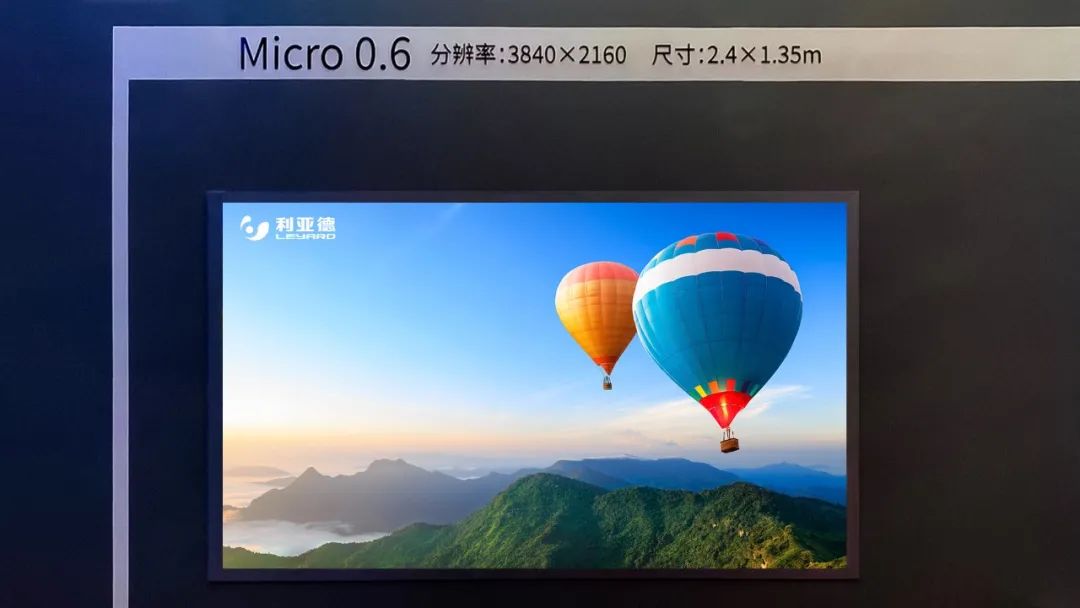 TXS0.6 MicroLED display products
Tested by CESI, Leyard's MicroLED displays meet or exceed the requirements of 8K ultra-high-definition in terms of technical indicators, including demands of function, image display format, interface and performance (including definition, reproduction rate, chromaticity viewing angle/level, brightness viewing angle/level, brightness, contrast, brightness uniformity, color gamut coverage) and others.
This series of products uses standard 2K, 4K HDMI video input interfaces, and supports naked-eye 3D function; at standard resolution, the size of the entire screen is reduced to 108 inches (4K: 0.625mm). Leyard MicroLED display is known as a true next-generation product, and it is an ideal choice for indoor meeting rooms, control rooms, and big data visualization centers in the 5G era.
In 2020, the Action Outline for Big Data Oriented Integrated Transportation Development (2020-2025) was issued by the Ministry of Transport, clarifying that data resources will enable transportation development as the entry point, accelerating the advancement of transportation digitization and intelligence transformation with digital technology as the core.
In the face of the digital transformation of transportation and the 5G+8k Ultra HD Display and Mini/Micro LED upgrade, we will help build the smart transportation digital platform, break down information silos, enable terminal-edge-cloud collaboration and data fusion and sharing with our fine pitch LED display system, Mini/Micro LED display product, big data visualization platform and system integration technology so as to establish the"smart application", improve the comprehensive advancement of safety, efficiency and experience of transportation, and allow "new infrastructure" to play a bigger role and create more value in digital transformation of transportation.
Leyard has emerged in the field of smart transportation for 26 years
From providing single information display terminals to building transportation command centers into practical command platforms integrating functions of information centers, command and dispatching centers and decision-making centers, we have been working in the transportation area for 26 years and keeping improving smart transportation solutions to address various business needs including traffic monitoring, business data visualization and information sharing, emergency response for improving traffic operation capacity and facilitating people's travel.
From 1998, Leyard built the first traffic guidance LED display for the waiting room of Beijing West Railway Station, to the LED visualization large screen for the first high-altitude railway Qinghai-Tibet Line-Lhasa Station, and then to the beginning of 2014, the company built the central highway monitoring center in middle area of Shanxi province - the fine pitch LED display was first used in highway management with full implementation afterwards... Leyard has witnessed the history of intelligent evolution of China's transportation.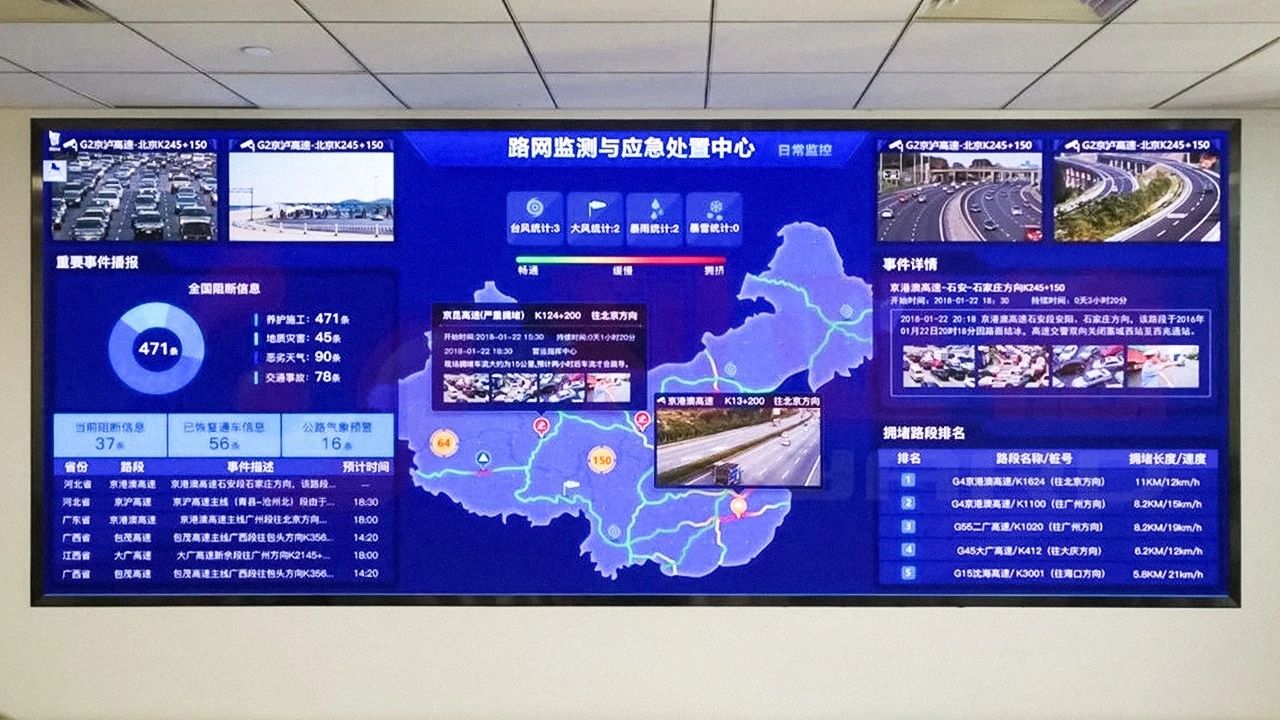 Highway Monitoring & Response Center of the Ministry of Transport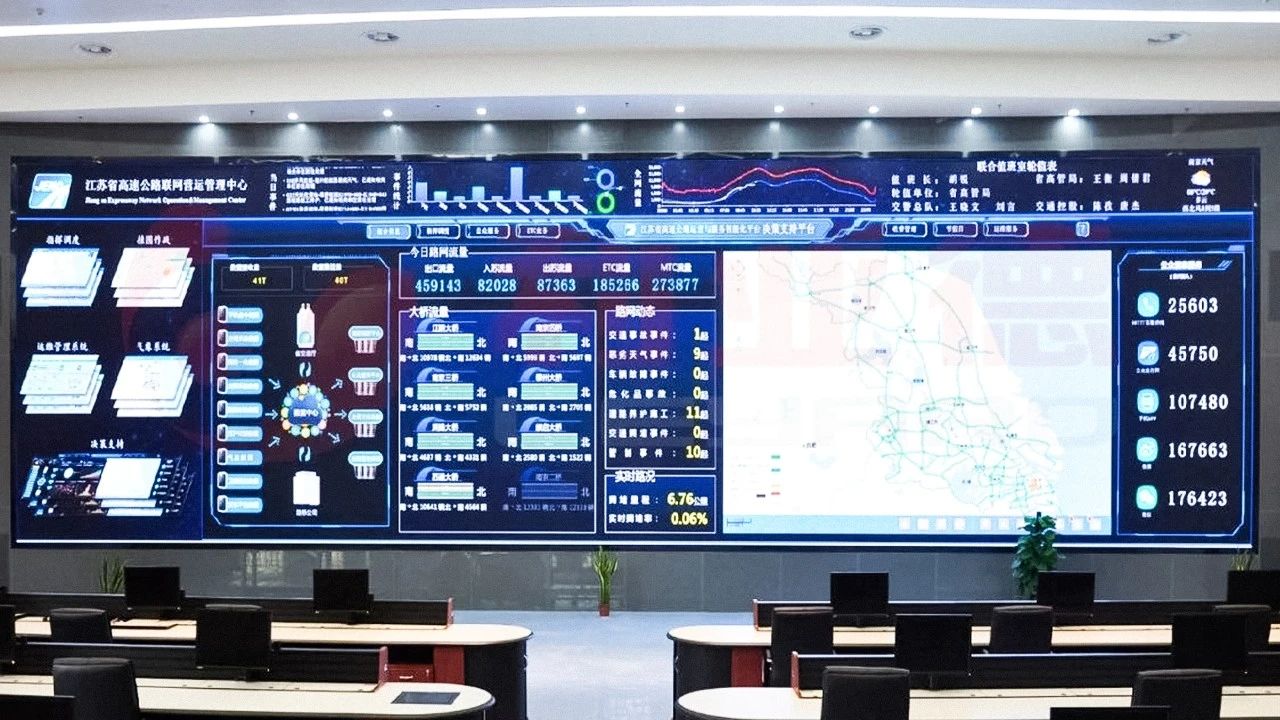 Jiangsu Expressway Network Operation & Management Center, Dispatching Center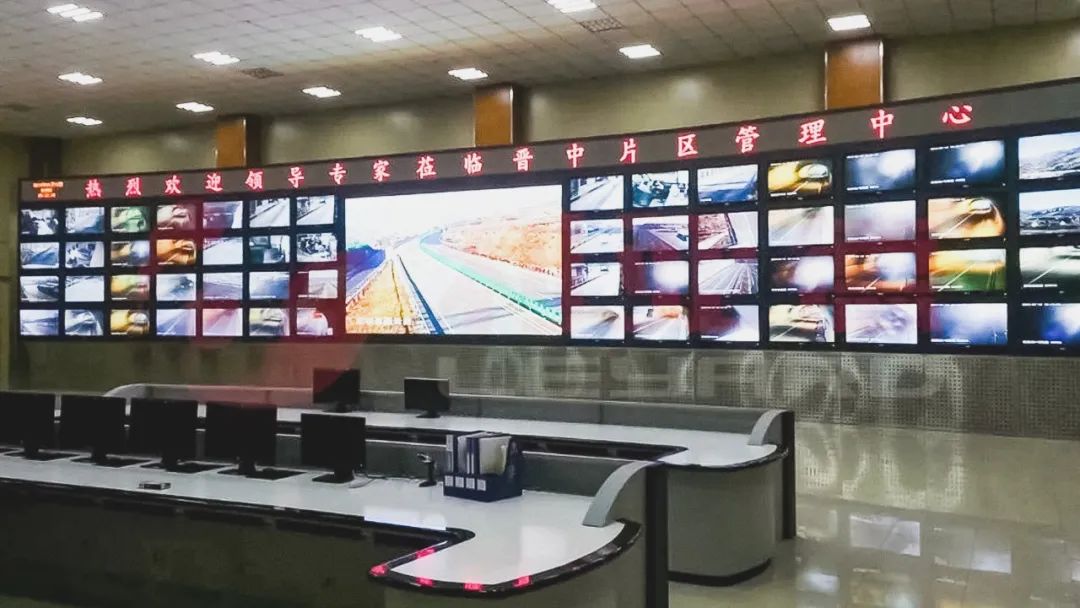 first use of fine pitch of LED of the central highway monitoring center in middle area of Shanxi province

Relying on unique product advantages and diversified business solutions, Leyard display products and integrated systems are taking great responsibility for the deployment system in the huge transportation network; the overall solution of Leyard's smart transportation happened to act as the "Operation Guarantee Map" in the actual implementation of "New Infrastructure", realizing the visual presentation of various business scenarios, such as traffic operation information, emergencies, road safety, etc. of the road section, improving the highway authority's emergency response capabilities of various roads and ensuring the order of road operation.
With the advent of the 5G era, the LED display industry has ushered in a peak in market demand. Whether the construction of big data platform systems, such as "5G industry private network", "cloud computing platform", "traffic big data system", "traffic smart application", or the construction of digital systems for related business processes, advanced display and control system is required as information interaction medium, and the key links related to this, such as the monitoring and display system, the command and dispatch center display system, the outdoor traffic display system, and the big data visualization platform, are the audio-visual technology fields that Leyard has cultivated in the past 26 years.
In response to the problems of information islands, insufficient mass data storage and computing capabilities, and insufficient system stability in the construction of traffic big data, Leyard is capable enough to support the deployment of various infrastructure projects.
According to data, it is estimated that the compound growth rate of smart transportation will reach 14.6% from 2019 to 2023, maintaining the overall trend of stable and gentle growth. In the future, Leyard will continue to empower the digital and intelligent transformation and smart transportation with smart display services. Meanwhile, through continuous innovation of technology and perfect solutions, it will contribute more strength in driving digital transportation into the "fast lane" process in the "New Infrastructure" in China.