After so many years of development and innovation, LED transparent screens have become more and more complete in function, and there are more and more relevant manufacturers. Of course, the quality of LED transparent screens is also uneven. For many enterprises or institutions, the purchase of LED transparent screens is also a considerable expense. It is important to choose an excellent LED transparent screen with good quality.

Choosing a good quality LED transparent screen means choosing an excellent LED transparent screen manufacturer. The display screen has a wide range of application fields, such as indoor rental LED display, advertising media, commercial real estate, bar nights, sports venues, community media, architectural curtain walls, theme parks, video conferencing, smart factories, etc. Liad editor talked about how to choose excellent LED transparent screen manufacturers in bars.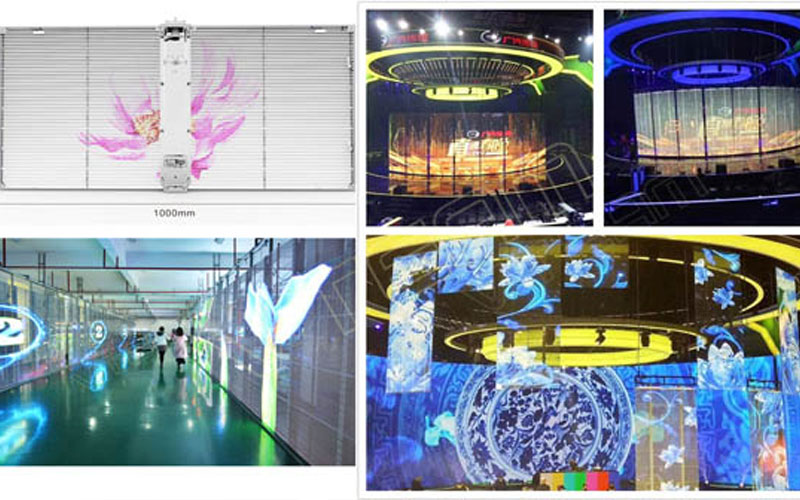 The selection of excellent LED transparent screen manufacturers needs to consider the following factors:
1. A comprehensive comparison of the manufacturer's product quality, such as the stability of the transparent screen product, display effect, price and other factors. When buying a display screen, don't blindly pursue low prices. After all, low-cost transparent screens, materials, production technology and after-sales service are unimaginable!
2. Whether the manufacturer's research and development strength is strong enough to meet the customization needs of some special transparent screens; the professional and timeliness of the after-sales technical team to avoid wasting time and funds;
3. In the past engineering cases, we can roughly judge the comprehensive capabilities of the manufacturer from the previous case size, construction difficulty, project construction experience, etc. understand how big the project can be done by the manufacturer, what kind of projects can be done, and whether it meets our needs.
4. The qualification and honor of LED transparent screen manufacturers are also important indicators, and the strength of the manufacturers can be understood from the side.
5. Comprehensive evaluation of the manufacturer's product quality control ability and production cycle, whether it can effectively control each production process and other details.
Company Overview:
Leyard Vteam is a well-known domestic manufacturer of high-end display screens. The company has a modern production area of 11,000 square meters. It has a complete R&D, design, manufacturing, sales and service system. The company has more than 220 employees, 30 R&D teams, and 90% have Bachelor's degrees or above, continuous product and technology innovation, products have passed RoHS, CCC, CE, FCC, ETL and other certifications. Liad's products include flexible LED display screen, LED transparent screen, and high-definition rental screen. They are widely used in stage dance, advertising media, sports courts, bar entertainment, TV stations, various celebrations and high-end occasions.