On the morning of July 20, Chairman & President Li Jun visited the construction site of our Southern Headquarters. Chairman Li was accompanied by principals from the contractor China Railway Construction Engineering Group (CRCEG) and the developer's agent Zhilei Construction.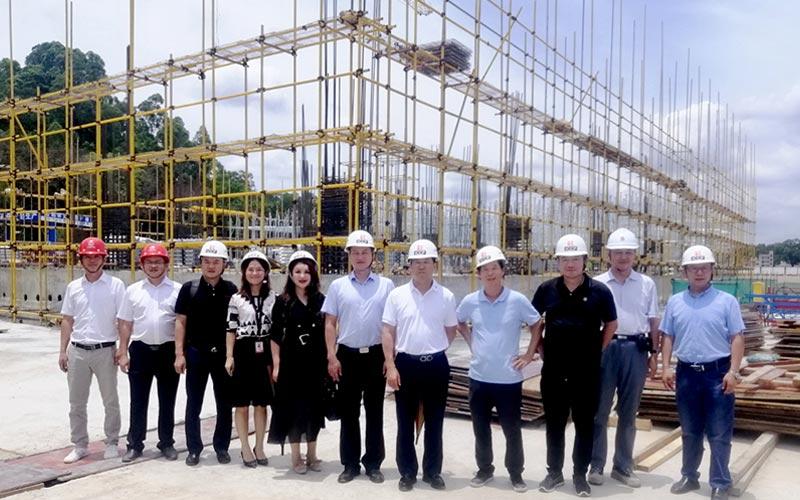 Li asked about the construction and operation of the Southern Headquarters, construction progress and challenges faced, and showed concern for site workers. After being briefed relevant work by CRCEG, Li stressed that "the Southern Headquarters is a great result achieved by Leyard through strategic investment and LED development in the south market over the last decade. Its construction is important for us to implement central management of high-end manufacturing facility, R&D and design center and international business in South China. We expect the project to be controlled strictly in terms of quality and cost control, safe and civilized construction, and coordination and cooperation among stakeholders. Measures shall be taken to prevent coronavirus infection and ensure construction is carried out subject to safety and proper QA."

Leyard has nearly 5,000 employees, 9 production bases and 7 international marketing centers across the world. Leyard Southern Headquarters were launched in October 2019. Leyard Southern Headquarters is a major construction project of Shenzhen industry planning located at the junction of South Huanguan Road and Qingping Expressway, Longhua District, Shenzhen. The ¥670 million project covers a land area of 18,791.44m2, has a floor area of 75,170m2, and is planned to build Southern Headquarters R&D and design center, HQ office and production base of the LED application industrial park.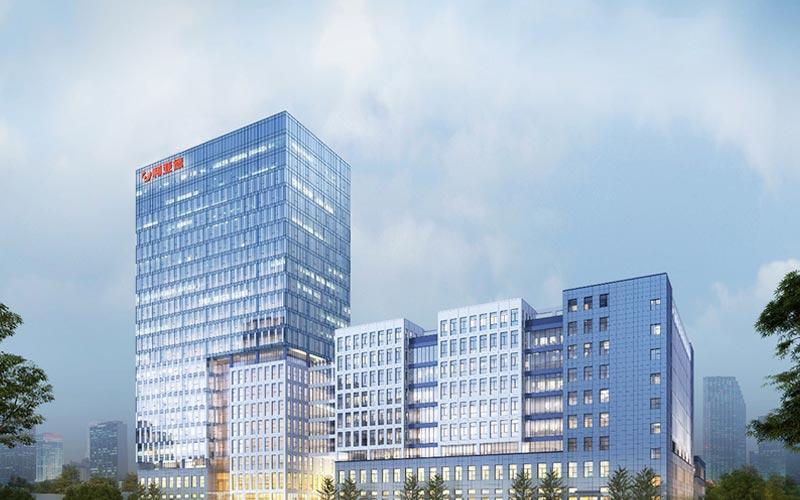 Centering around LED HD display, LED creative display, LED smart lighting design and application, among other acoustic-optoelectronic technologies, the Southern Headquarters will develop an industrial chain cluster covering full spectrum of LED application, including LED high-end manufacturing and night-time economy, and is projected to generate more than ¥5 billion of annual industrial output value after completion.

While preventing coronavirus infection, effort shall be made to resume production. In the face of the outbreak, enterprises were forced to take the "test" for balancing virus control and production at the beginning of 2020. The answer sheet of Leyard might be a valuable reference. Although COVID-19 has disturbed development pace, accelerated industry reshuffling and required to reorganize the industrial chain, demand relating to COVID-19 specific projects will provide new opportunities for the industry.

Recently, we have launched globally four mass-produced Micro LED commercial display products, leading the industrialization of Micro LED with concrete action. The research report 2019 released by Futuresource shows that Leyard fine pitch LED display remained No.1 in global market share for four consecutive years.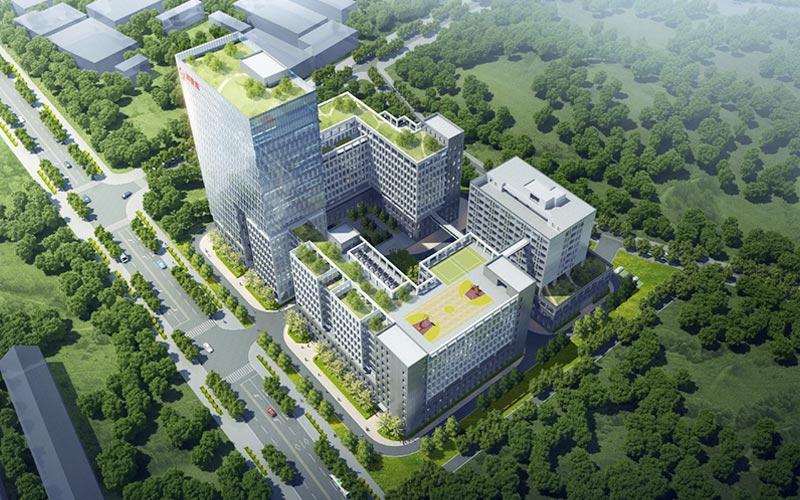 The construction of Leyard Southern Headquarters helps optimize industrial structure, promote industrial upgrade, and speed up integration of scientific and technological innovation with industrial structure optimization. We will continue to pursue development through technological innovation, drive industry development with forward-looking technology, and open a new chapter for "innovation-driven development, industrial upgrade and win-win outcome".