Shanghai will seek to transform itself into a world-class "design powerhouse" and build a win-win creative design ecosystem where international and domestic original designs can debut and excellent designs can be industrialized. The city has also listed "fashionable high-end modern consumer goods industry" as one of its six key industrial clusters, which is the first-of-its-kind, according to the Detailed Plan of Shanghai's 14th Five-Year Plan (2021-2025) for National Economic and Social Development and the Long-Range Objectives Through the Year 2035 released earlier this year.
Leyard's Linso Technology (Shanghai) Co., Ltd. was among the first enterprises to be awarded Shanghai Design Leading Demonstration Enterprise by the Shanghai Municipal Economic and Information Commission.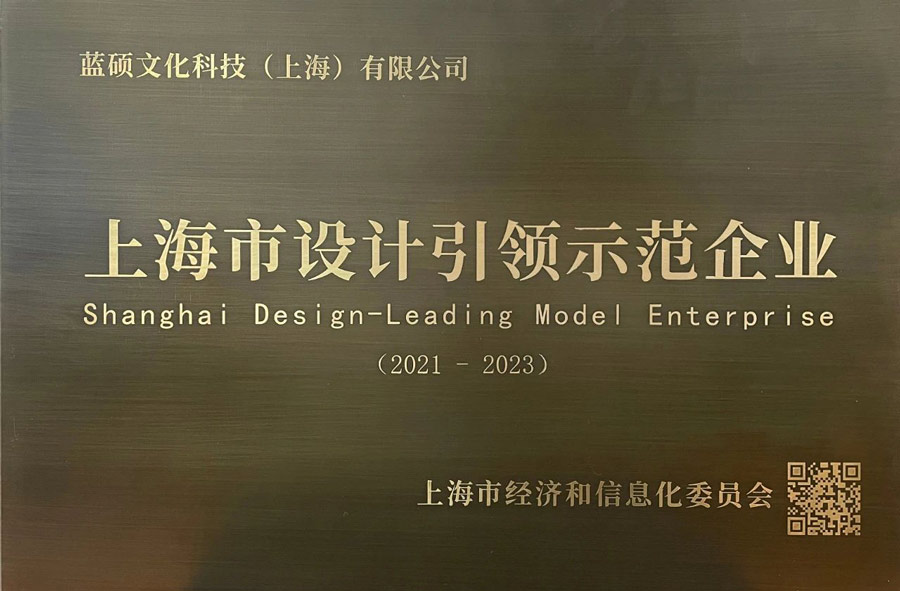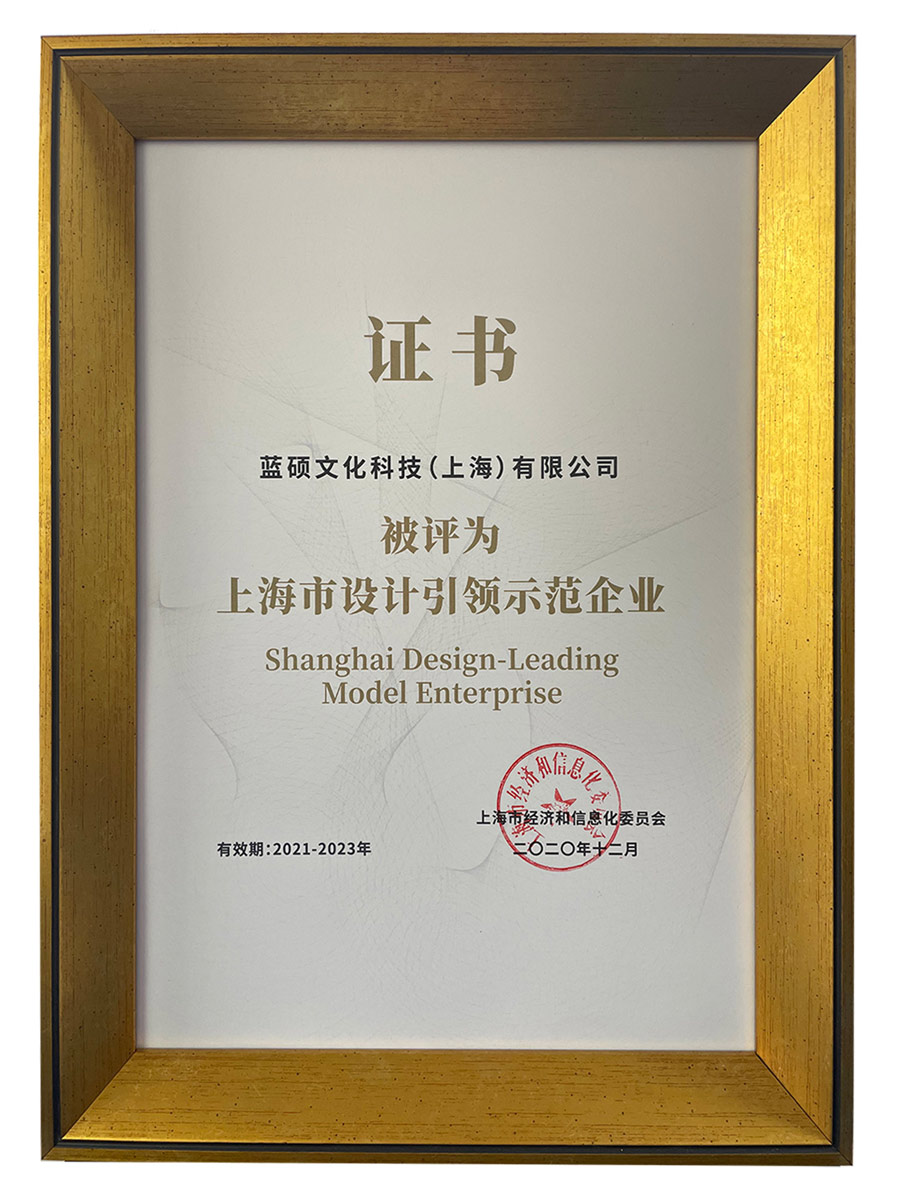 In recent years, Leyard's creative displays have brought LED into every aspect of our life. Our smart displays can be found in sectors such as exhibitions, commercial space, advertising media, cultural tourism, sports, and smart education. To meet market demand, we have developed a variety of innovative LED display to provide customers with systematic LED display solutions including requirements analysis, system design, product development, equipment manufacturing and professional consultation.
Creativity is inspired by advanced technologies. The key to the infinite charm of immersive art exhibition lies in the perfect combination of science and technology, interactivity and interest. The "RE: MAKE"exhibition is a good example.
Leyard's Linso Technology provided the creative LED display system for the "RE: MAKE" Naxi International Cross-boundary Arts Festival which spans from March 28 to May 10 at the Shikou Gallery of the Shanghai's HG Media Arts Center.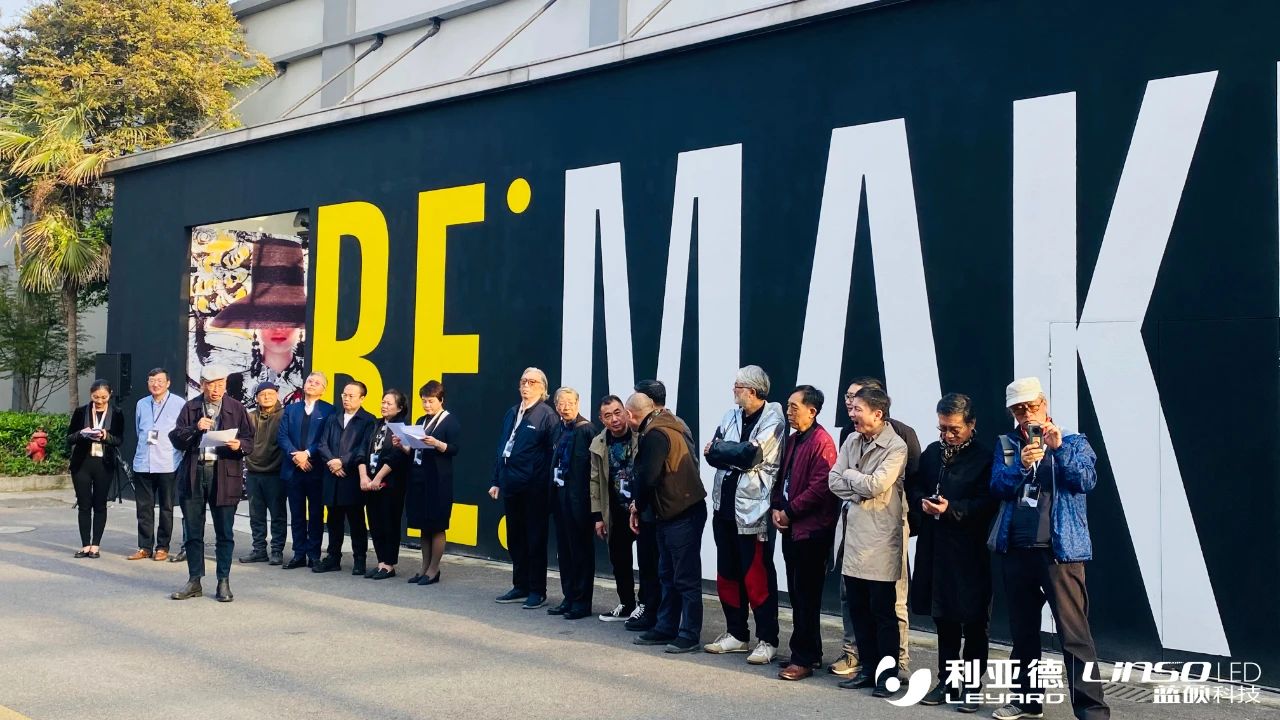 As the first open integrated art exhibition by the new media art center (MAC) of H. G in 2021, "RE: MAKE" combines multiple art forms including easel painting, digital imaging, composite materials and new media of light and shadow in ten relatively independent "blind box" space to present an integral and diversified new artistic picture of artist Gu Yuan's creations of Naxi Culture in the past three years.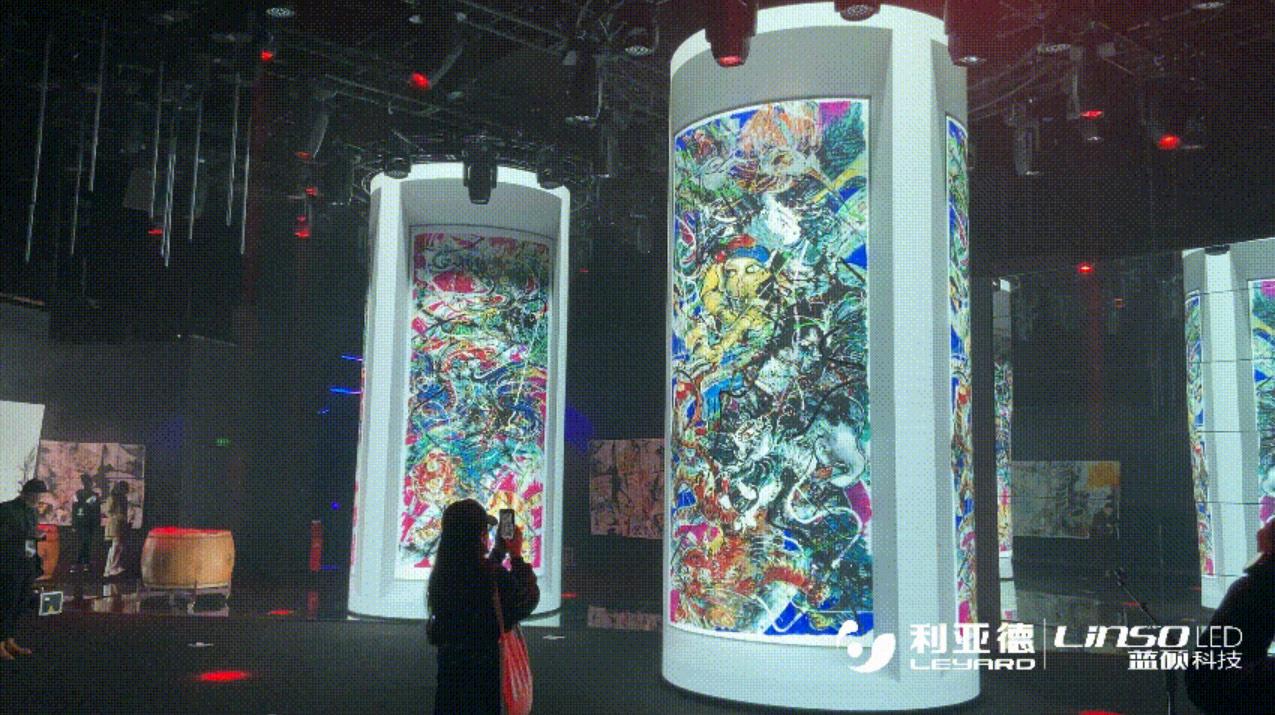 The exhibition offers a free and open cultural concept between the exhibition space and the works of art. As we explore the "blind box space" one by one, we get a glimpse of Gu Yuan's emotional exploration of symbols as the art language, as well as the traces of emotional dissolution and even disappearance in the process of creation.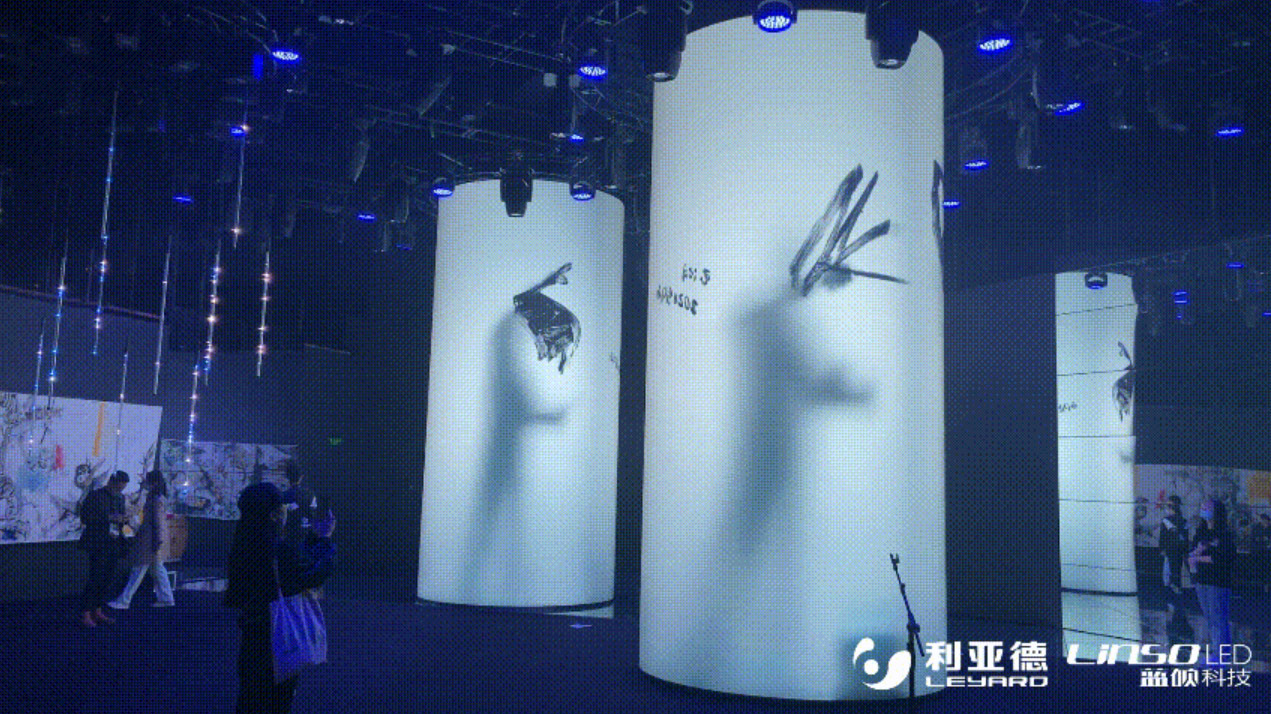 A wealth of artistic works exhibited here resonate with young people and our era, whether it's the highlighted Naxi Doodles, Leba Dance and The Words of God, or the 3D Life Ship: Ship of Happiness sculpture work modelled on the Ship of Happiness painting, or even the digital tech- and sound/ light tech-savvy Magic Column and Line of Light.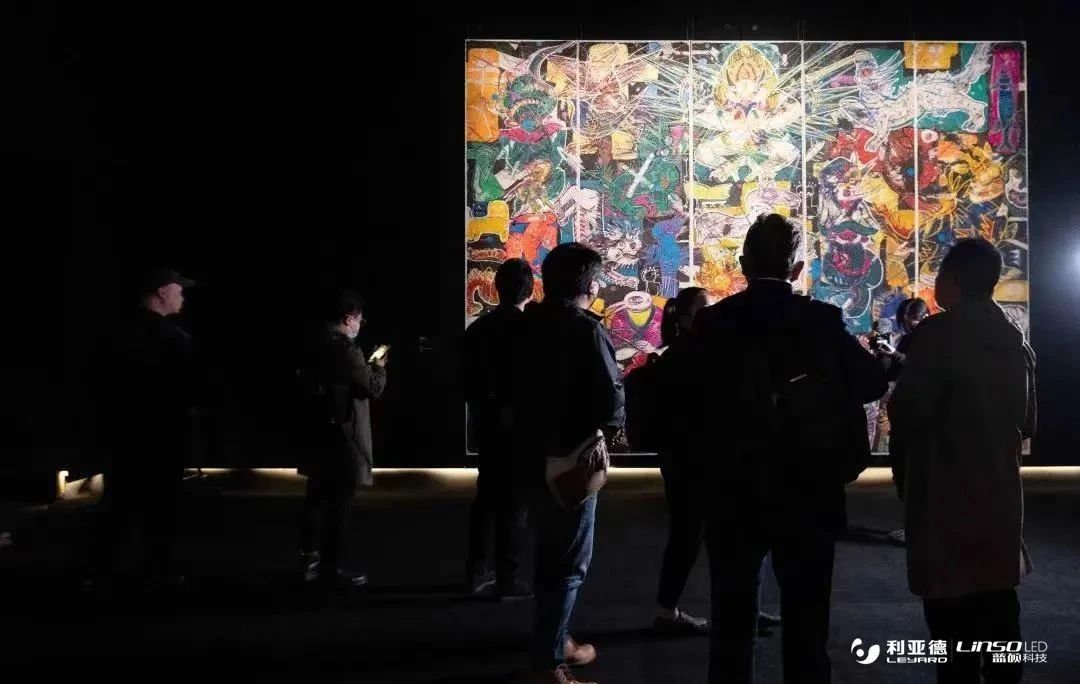 Technology empowers cultural and artistic innovations. New media art is a renewed interdisciplinary art form, where the body and spirit can feel the charm of the integration of technology and art through sound/ light technology and multi-sensory stimulation.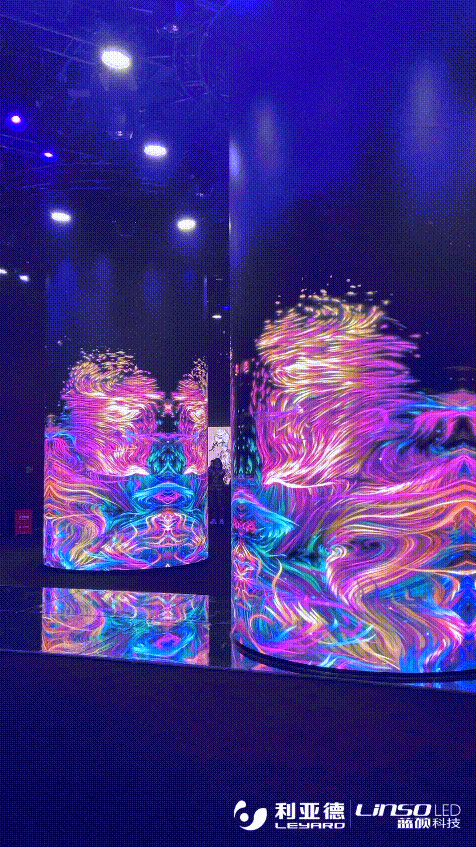 This is a fusion of technology and culture, and a visual and auditory feast. Leyard will further improve its R & D and innovation capacities, and continue to enhance our strength with technological innovation. We will work tirelessly to explore the creativity of digital visual technology.