This five-story Leyard Vteam smart display · LED transparent display of sightseeing elevator makes the offline marketing of Yitian holiday square very popular. Let the atrium of the shopping center become the artifact of offline drainage and gathering.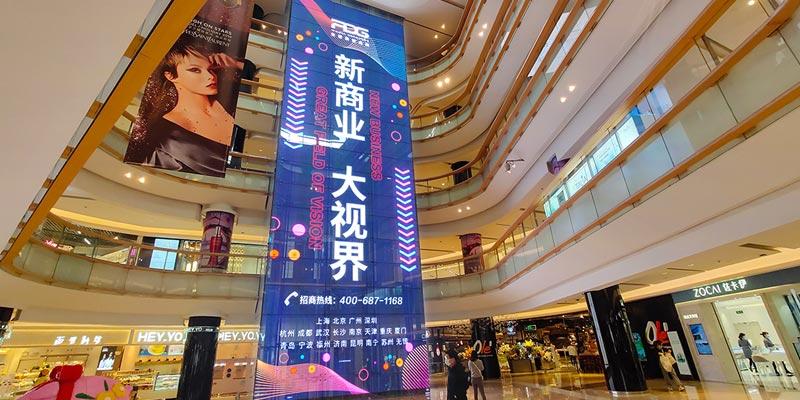 Yitian Holiday Plaza·LED transparent display upon sightseeing elevator
Yitian Holiday Plaza is the first international and experiential shopping mall of China, and also China's first commercial 5G plus five-star shopping mall. In 2019, Yitian Holiday Plaza has upgraded more than 20 facilities to achieve intelligence. One of those brilliant facilities is the LED transparent display on the sightseeing elevator, the largest LED interactive display of China, which was constructed by Leyard Vteam LTD. Consumers were stunned once it was unveiled, and countless people were attracted to take photos.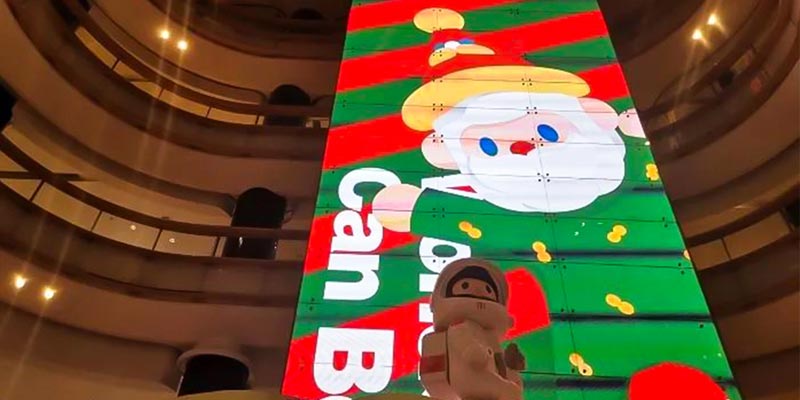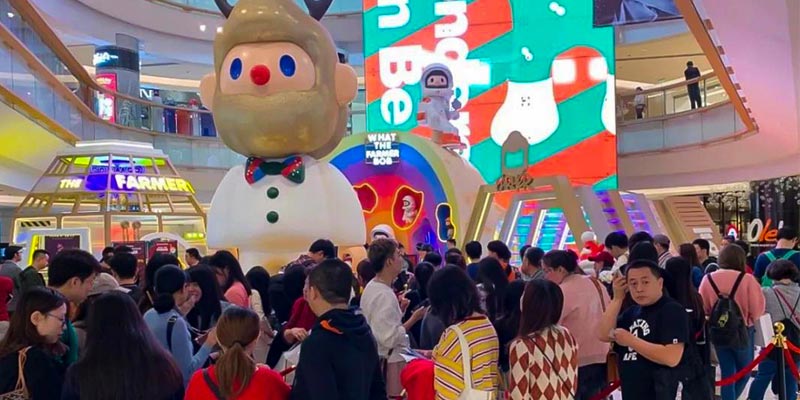 The first global exhibition
Leyard Vteam·LED transparent display | Traffic increasing
After the Leyard Vteam·LED transparent display was added to the sightseeing elevator, Yitian Holiday Plaza atrium joined hands with more than 30 brands to carry out special events such as first exhibition, special exhibition, and solo exhibition. This five-story screen can be switched to different themes of the stage background instantly, which has attracted thousands of fans and guests to the scene.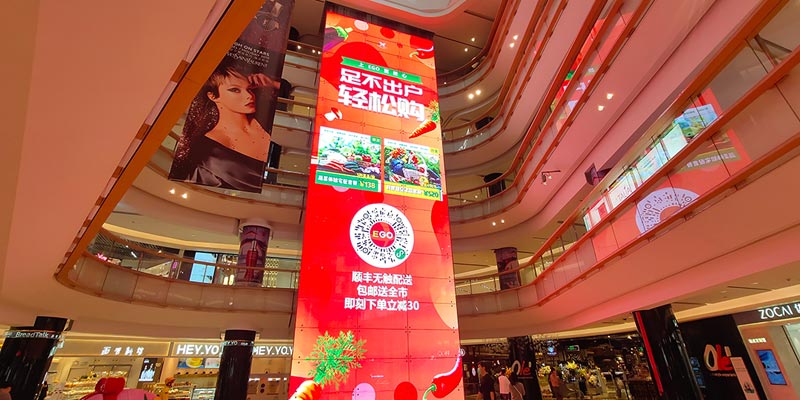 EGO retail platform
Leyard Vteam·LED transparent display | Contact online and offline
Yitian Holiday Plaza had made efforts to develop online market in 2019 and created a new retail platform-EGO that customers can enjoy the 24-hour shopping experience. The atrium, as the most crowded area in the shopping mall, helps the merchants fascinate followers offline and contact online and offline market by displaying big mini-program codes on Leyard Vteam·LED transparent display.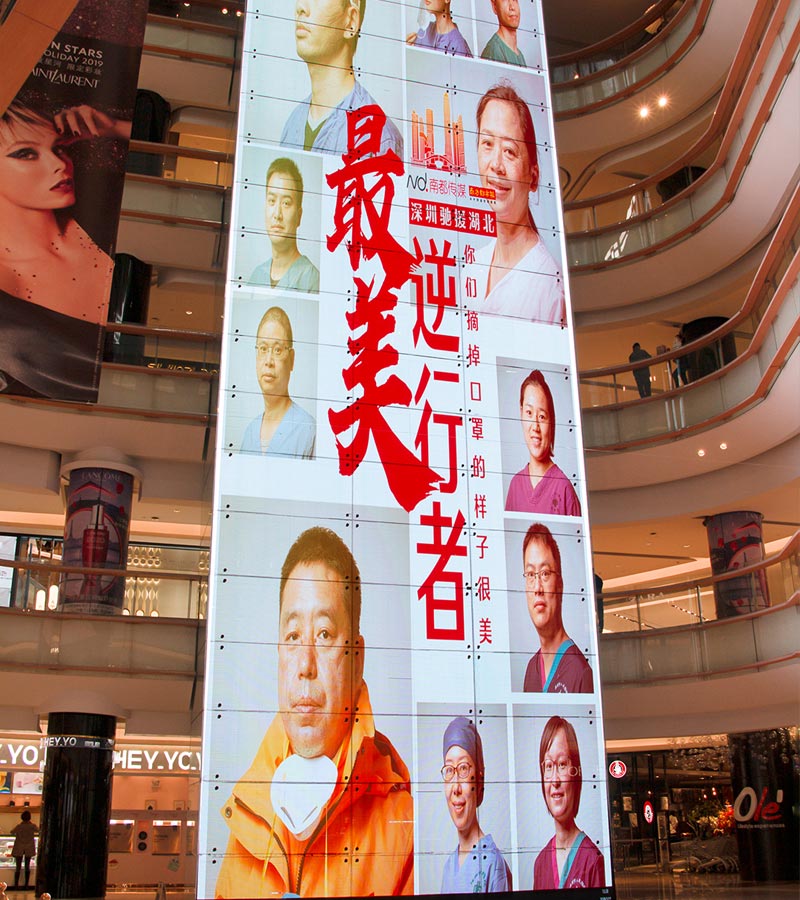 Stand in Hubei, the most beautiful pioneers from Shenzhen
Leyard Vteam·LED transparent display | Charity screen
Their glittering eyes and smiles contrast with the deep dents on their faces—they were medical staff from Shenzhen to support Hubei. During the war of anti-epidemic, Yitian Holiday Plaza lit up a large LED transparent display for the "most beautiful pioneers", in order to pay tribute to the anti-epidemic pioneers of the medical staff.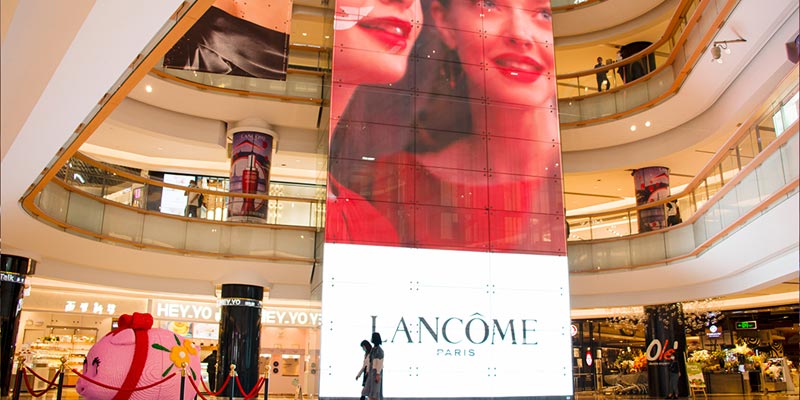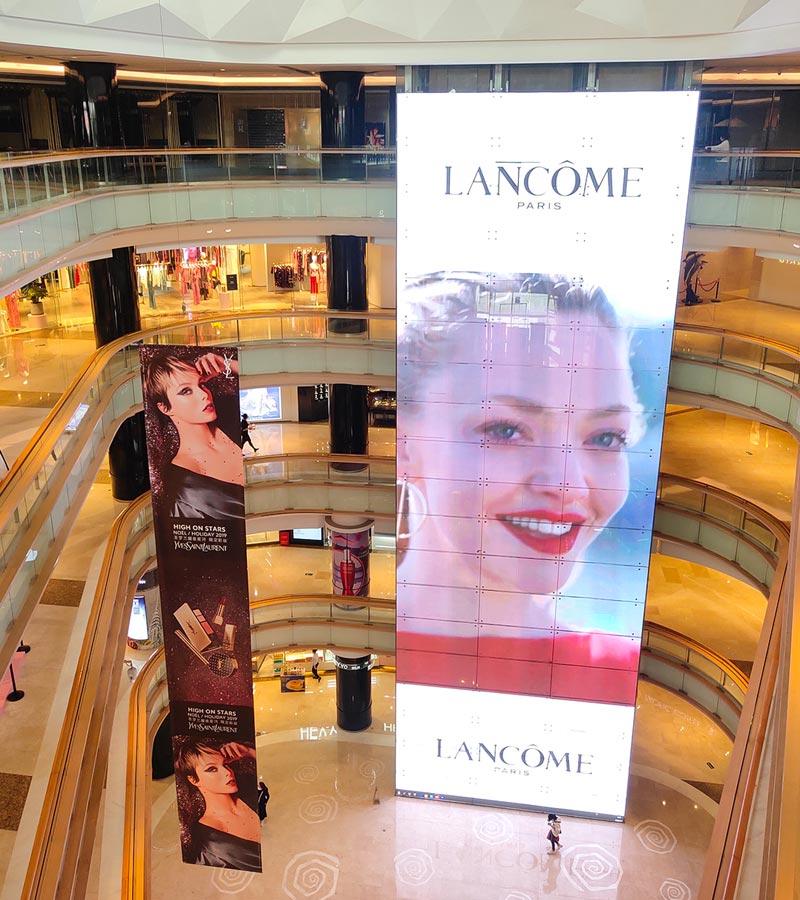 LANCOME brand promo
Leyard Vteam·LED transparent display | Brand marketing wall
Yitian Holiday Plaza has more than 28 million passengers throughout the year, with extremely high offline traffic and advertising value. The brand's promos were played through the LED transparent display of the sightseeing elevator in the atrium and make the brand propaganda more efficient and attractive with its transparent, highlight and dynamic features.