Leyard released its 2020 annual report and held an offline performance briefing on March 31. The report shows that in 2020, Leyard achieved an operating revenue of 6.634 billion yuan, and pocketed a net profit of 330 million yuan excluding goodwill. Its operational cash flow reached 1.111 billion yuan, with a year-on-year increase of 21.64% and a stable increase in net profits.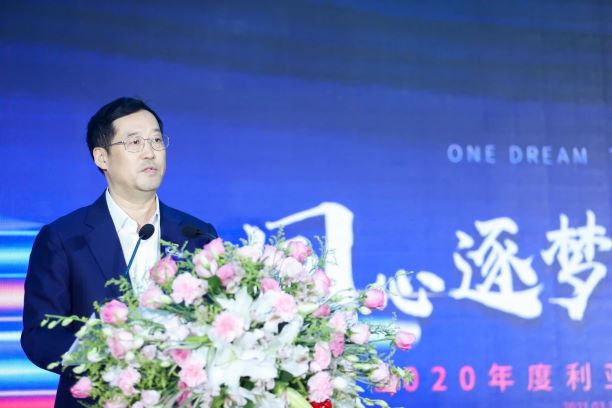 Chairman Li Jun introduceds Leyard's development strategies.
In addition to the performance briefing, Chairman Li Jun also introduced Leyard's three strategic goals in R&D and innovation, which he terms as "focusing on display industry, "making technological breakthroughs" and "acting as industry leader".
As a first strategy, we should focus on display business, consolidate and ascend our leading position in small-pitch LED, conventional LED displays, and MicroLED display products in terms of technology and cost performance.
In addition, we should upgrade MINI backlight, movie screen, home HD TV and conference system while making continued breakthroughs in promoting ASIC chip and massive transfer technology.
In the future, we will lead revolutionalized reforms in the industry by developing cutting-edge technologies such as COG, MIP, Micro LED (consumer-level application), NPQD LED and producing new display products.
Leyard has experienced skyrocketing growth since its listing nine years ago. Now, Leyard returns to its original aspiration of focusing on the display industry and embarks on a new cycle of steady development.
Dedication to display industry
reaps fruitful achievements
As an epitome of the LED industry in China, Leyard has been a global leader in industry growth during our 25 years of history.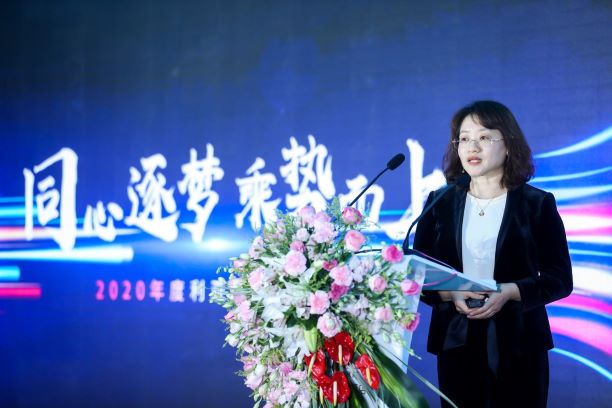 Ms. Li Nannan, Director, Vice President and Board Secretary of Leyard Group,elaborates on the 2020 Annual Report.

From the development of China's first true color LED display, to the world's first high-definition LED small-pitch television, from leading small-pitch LED for a decade to opening the new era of Micro LED display, technological innovation has always been the engine for our continuous development and for the progress of LED display industry.
From large pitch, small pitch to micro pitch, from general display, professional display to creative display, and from customization to standardization, Leyard relies on the world's leading technology to achieve full coverage of LED products while ensuring the best price performance.
Since 2019, Leyard has switched its focus to the display industry and vigorously promoted the display branch accordingly. Two years of business adjustment have led to a significantly increased proportion of the display business.
In 2020, Leyard raked up revenue of 5.186 billion yuan in intelligent display, which accounts for over 78% of the total revenue. Despite its fluctuated proportions over the past decade, the revenue from display products has expanded from RMB 370 million in 2010 to RMB 6.444 billion in 2019 since we have maintained the technology and product advantages in display business. The 16-fold-plus increase has secured our position as the world's largest display manufacturer for four consecutive years.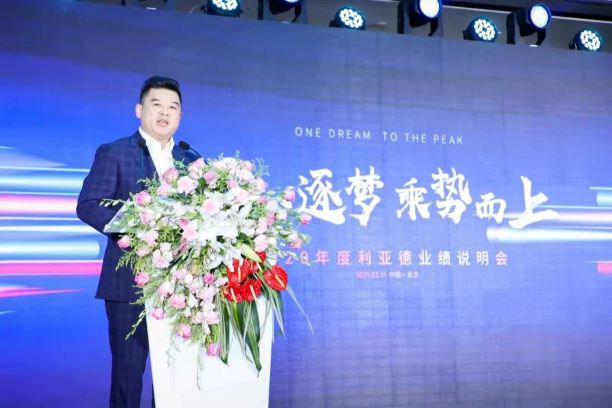 Yuan Bo, director and executive president of Leyard Group,introduces the marketing tactics.
Innovation drives breakthroughs in Mini backlight, Micro direct display technology
The year 2020 marked the first year of mass-produced Micro LED display products. The application and industrialization of Micro LED display technology has brought a broader market to the LED industry and started a new cycle of strong growth for the industry. The commercialization of Micro LED direct display products and the large-scale adoption of MINI LED backlight will usher in an era of significant growth for the LED industry.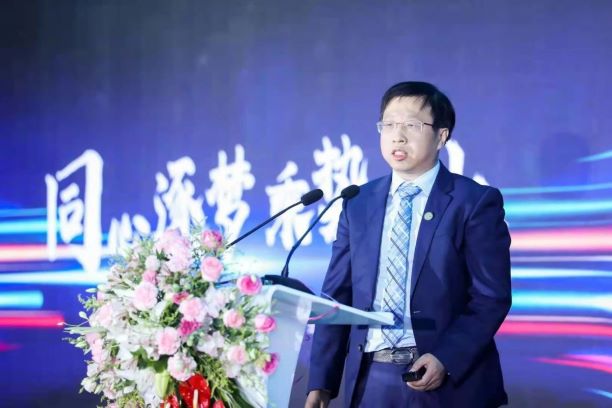 Lu Changjun, director and vice president of Leyard Group,shares areas of R&D for Micro LED technology.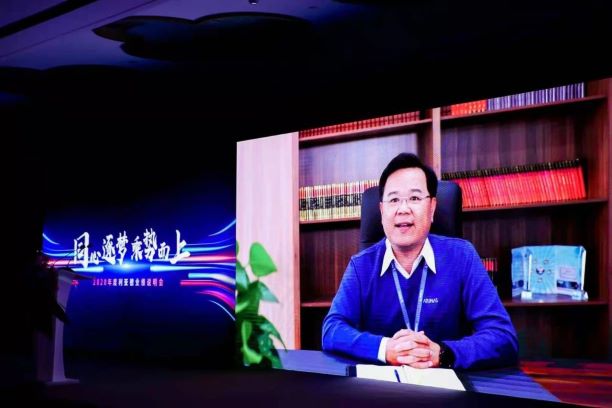 Huang Liyuan, GM of Lijing Co., Ltd,explains areas of R&D for Mini LED backlight technology.
Developement without a model is difficult and being a model in itself is even harder. As a pioneer in the Micro LED display industry, Leyard began to explore the Micro LED display technology and its application as early as in 2014, and has made major breakthroughs in the bottlenecks of the development of Micro LED display -- mass transfer technology, and driver IC technology.
In October 2020, Lijing Co., Ltd, a joint venture of Leyard and Epistar, went into operation. With independently designed mass transfer equipment, Lijing is likely to greatly improve the transfer accuracy, efficiency and output (99%), thus greatly increase the production capacity and reduce the price of Micro LED products according to the material conditions. The technology is the prerequisite for breakthroughs in Micro LED products and bend overtaking by China's new display products. By developing COB and COG products as small as P0.4 and below through optimized mass transfer technology, Lijing aims to provide better technical support for further developing higher-density LED with enhanced image quality and for expanding the application of Micro LED in AR/VR, mobile phone, and tablet.
Since its operation, Lijing has manufactured sought-after products that have been so recognized by the market that their orders are full to such an extent to which demand has outstripped supply. At present, the production schedule of Lijing has been arranged to June, exceeding the expected production capacity plan. Therefore, Lijing has decided to speed up the first phase of production capacity expansion by 7 months to achieve a monthly production capacity of 800kk by the end of May 2021.
In addition, the Mini LED backlight products reserved by Lijing, which are mainly MiniBLU 27 inch products, fall into two categories: high-definition display for games; and display products for professional content editing.
Currently, the laptops, desktop monitors and tablet computers reserved for professional high-definition display can fully meet the needs of users for display and product appearance. Advanced and mature flip-chip technology, coupled with high-quality chips and advanced packaging technology, ensures ultra-high definition display and ultra-thin appearance, achiving the dual purposes in appearance and performance.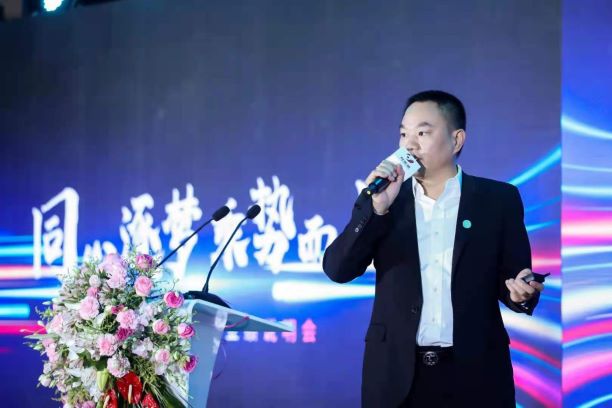 General Manager of Channel Center of Leyard Group,introduces the marketing channel tactics.

Stable and high-quality development
is to feature the next huge-growth stage
In performance briefing, Li Nannan, director, vice president and board secretary of Leyard Group, pointed out that COVID-19 has crippled the revenue of the enterprise, but that it has also served as a catalyst for enhanced industry concentration. In particular, the pandemic has brought out the strong anti-risk ability and brand effect in the leading enterprises in the industry.
Since its listing in the capital markets in 2012, Leyard has grown 18-fold in revenue, 28-fold in assets, and five-fold in staff size, and has grown into a global conglomerate.
As an industry leader, Leyard has experienced three strategic cycles from the slow growth of LED industry to the explosion of market application due to technological advancements. Powered by capital, Leyard has tranformed itself from seeking explosive growth and expansion to returning to its main business with steady development, so as to meet the steady and high growth arising from mature Micro LED display technologies in the LED industry.
Improved operating cash flow, reduced risk of goodwill impairment, decreased proportion of extended business, and deepened internal control and management have put the company on the road of steady development.
As designated in China's 14th Five-Year Plan, China will increase investments in the digital transformation across industries and new infrastructure. Supported by these policies, LED display applications as the core of information intelligent interaction and an important carrier of smart city construction, show great promises.
Against this background, Leyard, as the president unit of CMMA, the Mini/Micro LED Display Industry Branch of the China Video Industry Association, will unite all colleagues in the industry chain to make concerted efforts to set standards, improve output, reduce costs, and accelerate the industrialization, scale and commercialization of Mini/Micro LED display. At the same time, we will seek to open new and huge market opportunities for the present and the future through the integration of the industrial chain to break the limitation of the demand side and the supply side.