Just in the middle of last month, LEYARD created the world's first LED curved display for the Middle East Petroleum Corporation, which is of course the largest arc-shaped display screen. It includes a 240° arc curved screen and two 43° arc curved screens. It can be described as a huge project and a spectacular scene. LED curved displays are different from flat displays, whether they are installed indoors or outdoors, they have strong expressiveness and beautiful artistic beauty. This not only enhances the sense of science and technology of the building, but also gives it a beautiful appearance, which make it deeply loved by users.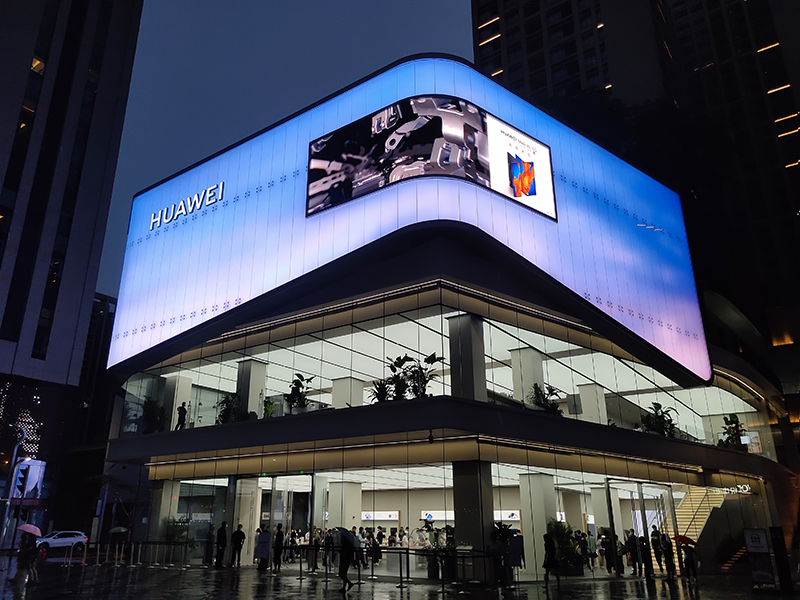 Generally speaking, the curved surface of the LED curved display can be divided into outer arc, inner arc, and circular arc. The arc-shaped display with a flat shape is common to see on the market. Since a curved display requires a large number of display modules to be spliced together, many display problems will arise, such as excessively large splicing seams, borders, inconsistent black edges on the screen, complex installation environments and so on. Of course, this also places higher requirements on curved LED screen suppliers' R&D capabilities and production processes. So what are the advantages of the LED curved display? The editor of LEYARD VTEAM (SHENZHEN) CO., LTD will share the following advantages for you:
1. No matter indoors or outdoors, installing a LED curved display that fits the building outline can effectively reduce space waste and reduce installation costs.
2. The LED curved display is different from the square display and has a better visual effect. Whether the audience is standing in the center, on the left or on the right, the display screen will not be distorted from different angles, and the display screen will be consistent with high definition.
3. It can realize the uniform surface change of the display screen. The screen will not be dragged and the screen will not be black, so the smooth display surface can be achieved.
4. It can be customized according to customer needs, which improves the problem of bright/dark lines and inconsistent light output from the side view of traditional straight-faced angled arc products.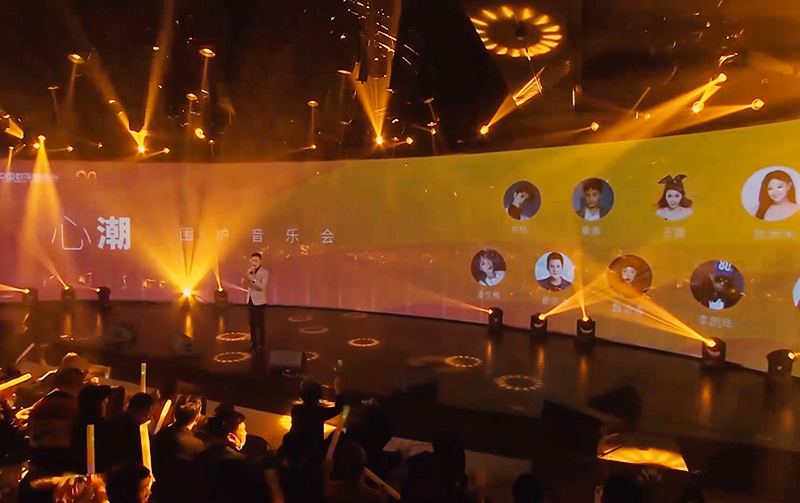 At present, LED displays on the market have been widely used, such as conference halls, large shopping malls, sales offices, TV stations, hotels, exhibition halls and so on. The LED display curved breaks through the traditional display design theory and installation method. It not only allows the display to be installed freely in different curtain wall environments, but also satisfies the personalized viewing experience of different audiences. As a new innovation of LED display, we believe it will win more market opportunities in the future and be favored by more businesses.
LEYARD VTEAM (SHENZHEN) CO., LTD is one of the core companies in the display sector of Leyard Group. The company's main products include flexible led display screen, LED transparent screens, LED grid screens, LED floor tile screens, LED creative screens, LED film screens, small pitch LED display, conference all-in-one machines and so on, which are widely used in stage dance, advertising media, Sports events, bar entertainment, radio and television, convention and exhibition centers, large-scale product launches, automobile 4S shops, sky screens, arcs, spheres, and cube creative modeling applications. The company effectively achieves brand promotion, product display, and eye-catching effects for customers.