1. Application of LED transparent screen
Currently, there are transparent LED screens on the streets, in shopping malls, high-end luxury goods and fashion brand stores. The transparent LED screen has become the new favorite of the window display. The creative visual display experience of the window brings out the fashionable style of the store brand. Traditional posters and banners are far from reaching the brand's publicity effect in the current market. Because of that, users will look for more concise, vivid, and powerful media to replace posters.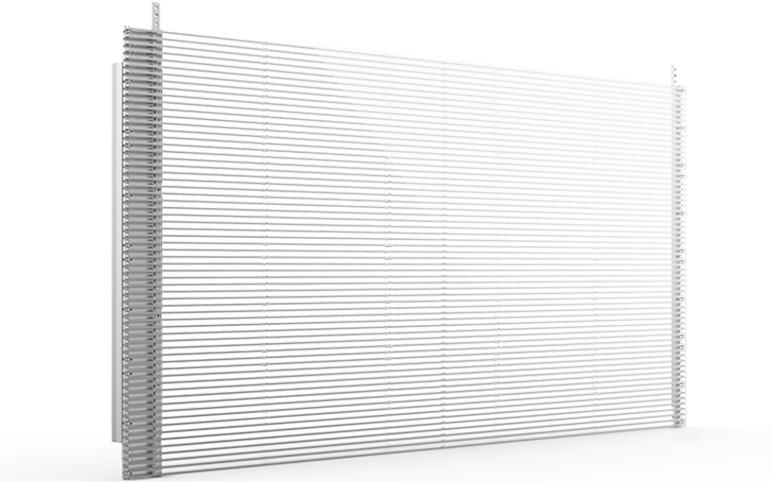 2. The advantages of LED transparent screens as window displays
With the generalization of retail stores, businesses try their best to let passers-by see the products sold in the store through the glass window, or display the products in the window. However, these are very restrictive. The displayed products need to be replaced or decorated regularly, which greatly increases the time cost.
As a new type of carrier for window display, LED transparent screen just makes up for the shortcomings of traditional display. With its high transparency, the transparent LED display can easily create a smart and translucent aesthetic. And its visual penetrability, LED self-illumination and other characteristics also make it fashionable, technological and futuristic, and it is very popular in the fields of creative display and high-end display. The LED transparent screen does not affect the indoor lighting, presents a transparent effect, and the frame is almost invisible in the distance.
The transparent LED screen has the characteristics of transparency, lightness and thinness, easy installation, energy saving and environmental protection, which are of interest to our customers.
After adding the relevant configuration, the transparent LED display can be connected to the wireless network cable, which can realize the remote control of the mobile phone. In this way, the LED transparent screen and the audience can interact with each other to stimulate the audience's interest and increase the audience's participation.