Features of 3D LED screen
The naked-eye 3D display breaks the limitations of traditional 2D parallel display, allowing users to experience 3D stereoscopic image effects without wearing glasses. It has a strong sense of science and technology, giving the viewer a sense of immersion as if the whole person is on the scene, and at the same time, the interaction effect is good, and the human-screen interaction is perfectly realized. These are unmatched by traditional LED display products. It provides businesses with a broader and more practical application scenario.
It is undeniable that the naked-eye 3D display gives users an unprecedented visual experience, but there are also many problems such as display resolution, viewing angle and viewing distance, and high price. For example, if the flicker of the 3D video screen is too strong and the viewing time is too long, discomfort symptoms such as dizziness and vertigo will appear. In addition, traditional LED displays generally range from 1,000 to 5,000 yuan per square meter, but naked-eye 3D displays are very expensive, generally ranging from 8,000 to tens of thousands yuan per square meter. Relatively speaking, there will be more naked-eye 3D screen consumers in economically developed cities.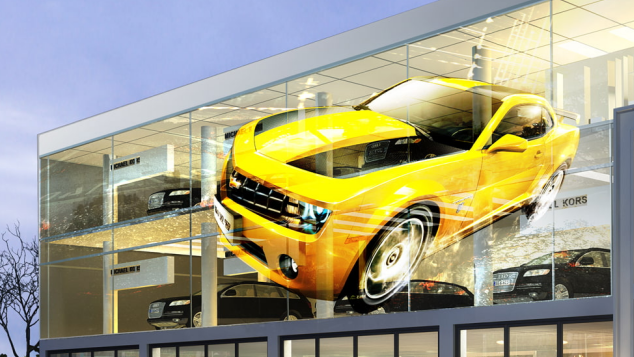 Development trend of LED 3D display
Judging from the overall trend of the naked-eye 3D screen industry, the naked-eye 3D display market is expected in the next few years. According to the forecast of authoritative LED data, the global 3D glasses-free display shipments will reach about 300 million in 2021, and the market size will reach about 85 billion, which is a huge market. As far as China is concerned, the market size of the glasses-free 3D industry will reach about 7.5 billion, and China's market cannot be underestimated.
Although affected by COVID-19, there will be a short-term decline in sales of naked-eye 3D screens in 2020 and 2021. With the acceleration of vaccination, the epidemic will be fully controlled soon, and the LED industry will enter a level of rapid development. It is estimated that by 2025, sales of naked-eye 3D screens will reach 2.8 billion yuan. The market has huge potential. In the future, its application scenarios will extend to communication equipment, industrial fields, movie entertainment, virtual shopping, security identification, and other fields, exerting immeasurable commercial value, and naked-eye 3D displays will usher in a blowout development.

LEYARD VTEAM (SHENZHEN) CO., LTD is one of the core companies in the display sector of Leyard Group. The main series of flexible LED conformal screens, fine pitch LED video wall, LED transparent screens, LED grid screens, LED floor tiles screens, LED creative screens, touch LED screen, LED film screens, LED small pitch screens, conference all-in-one machines, smart LED screen, etc., are widely used in stage design, advertising media, sports Events, bar entertainment, radio and television, convention and exhibition centers, large-scale product launches, automobile 4S shops, canopies, arcs, spheres, cube creative shapes, and other application fields, to achieve brand promotion, product display, and attract attention for customers.
People all look forward to the coming of the naked-eye 3D display time. LEYARD VTEAM will shoulder the responsibility to make a contribution to the career.